The tragic episodes of destruction, looting, pillage and trafficking of cultural property in recent years, particularly in countries affected by armed conflicts – such as currently in Iraq and Syria, have exposed the links between damage to cultural sites, organized crime and terrorism financing. Resolution 2199 adopted by the United Nations Security Council on 12 February 2015 explicitly acknowledges that illicit trafficking is among the sources of financing of terrorism and prohibits cross-border trade in Iraqi and Syrian cultural property illegally removed from Iraq since 6 August 1990 and from Syria since 15 march 2011.
The fight against illicit trafficking is a key element in any strategy to dry the sources of financing of terrorism. In this regard, ratifying and duly implementing international instruments such as the 1970 Convention on the Means of Prohibiting and Preventing the Illicit Import, Export and Transfer of Ownership of Cultural Property and in particular the 1995 UNIDROIT Convention on Stolen or Illegally Exported Cultural Objects on issues concerning restitution, is crucial for an effective fight against illicit trafficking in cultural property.
Implementation of those Conventions would also respond to the appeal made by the General Assembly in resolution 70/76 to member States that have not already done so to ratify the UNESCO 1970 Convention, as well as the UNIDROIT 1995 Convention.
The main objectives of the meeting are, inter alia, to discuss synergies between international instruments emphasizing the benefits of ratifying the 1995 UNIDROIT Convention as well as other international instruments and establish a Task Force to promote the ratification of those Conventions pertaining to the protection of cultural heritage.
• Summary • Save the date • Concept note • Programme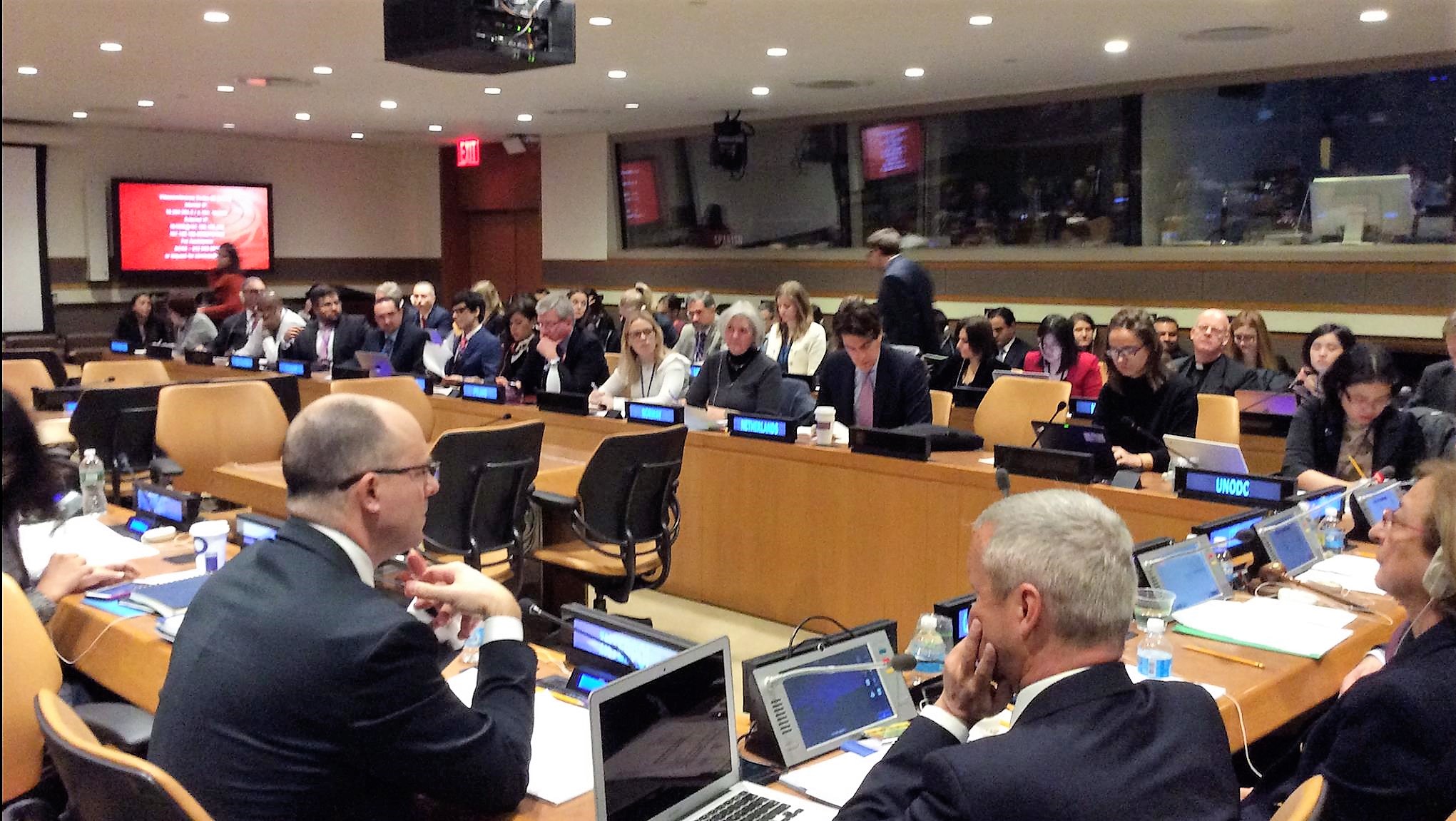 Shot of the seated audience.