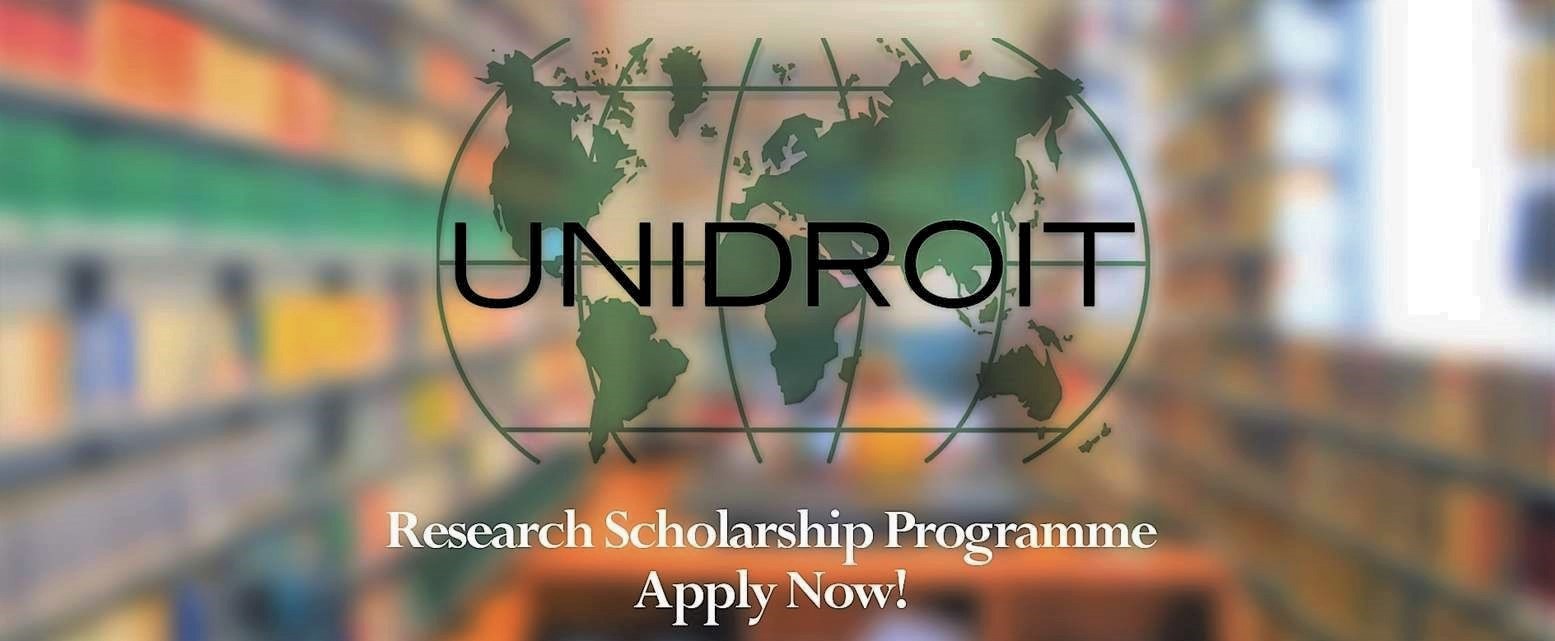 UNIDROIT is currently offering scholarships for high achieving lawyers, academics and postgraduate law students from around the world to conduct uniform law / international private law research at the UNIDROIT Library in Rome. Applications for the 2018 intake close 31 October.
-> Click here for more info.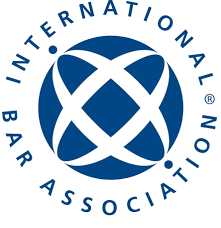 On 10 October 2017, UNIDROIT was invited to participate in the session panel on "Agricultural supply chains in Southeast Asia: legal considerations from 'farm to the fork'" in the framework of the Annual IBA Conference in Sydney on 9-13 October. The session was organised by the Agricultural Law Working Group, the International Sales Committee, the International Trade and Customs Law Committee and the Product Law and Advertising Committee. Ms Frederique Mestre, UNIDROIT Senior Legal Officer, discussed 'Developments of contract farming in South Eastern Asia' focusing on good practices in contract farming to support sustainable economic and social development.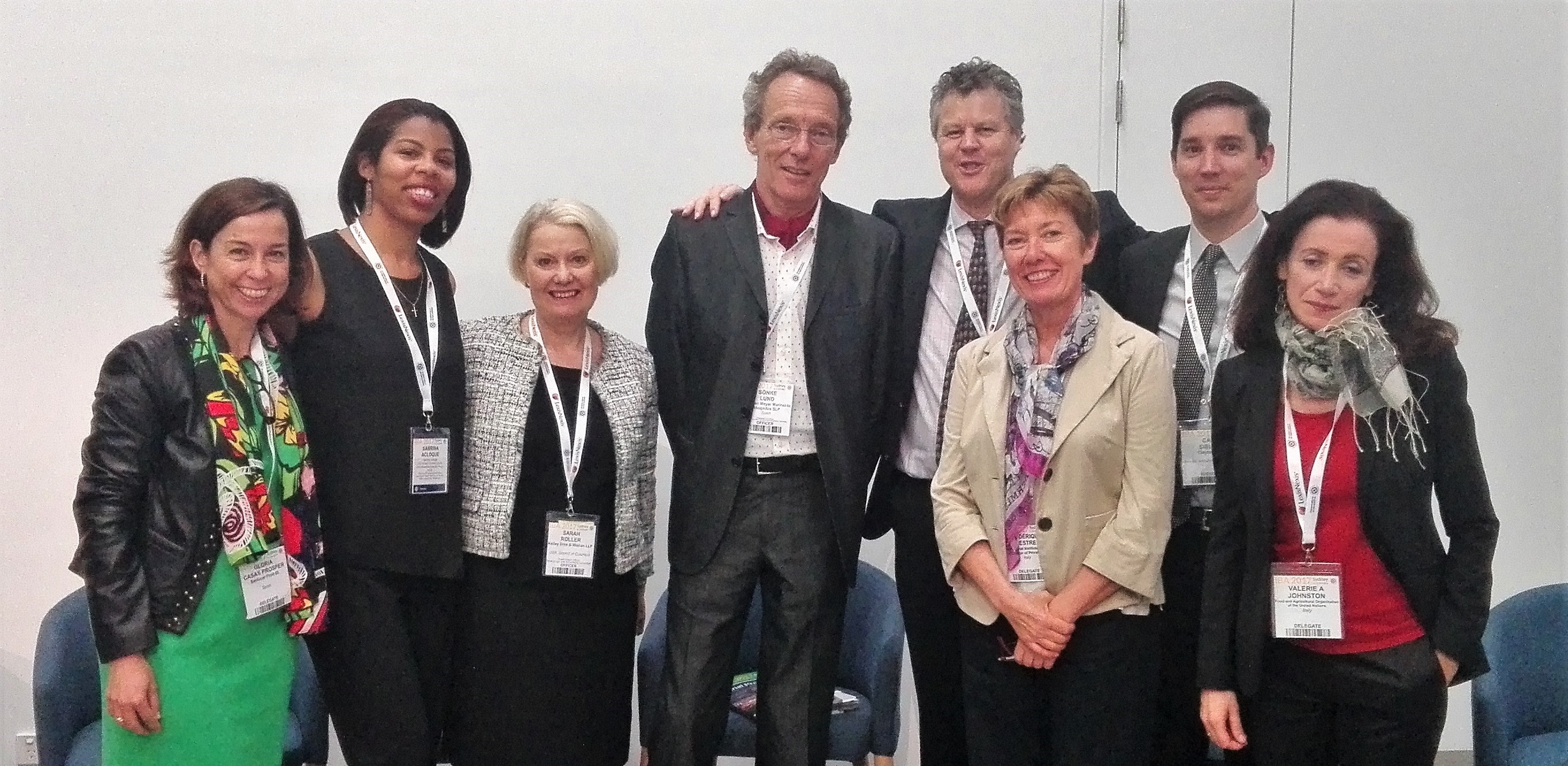 From left to right: Gloria Casas Prosper (Sanlucar Fruit SL, Valencia, Spain), Sabrina Acloque (Cambridge
Human Rights Commission, Cambridge, Massachusetts, USA), Sarah Roller (Kelley Drye & Warren LLP,
Washington, District of Columbia, USA), Soenke Lund (Monereo Meyer Marinel-lo Abogados SLP, Barcelona,
Spain), Frederique Mestre (UNIDROIT, Italy), Andrew Wiseman (Allens, Sydney, New South Wales,
Australia), Cain Sibley, Clayton Utz, Canberra, Australian Capital Territory, Australia, Valerie Johnston
(Food and Agricultural Organization of the United Nations, Italy).
On 3 October 2017, UNIDROIT was invited to participate in the G7 Roma-Lyon Group - Ad Hoc Expert Meeting on "Cultural Heritage, the Mirror of Identity: Cataloguing, collecting and sharing data, the key for safeguard", organised by the Carabinieri Command for the Protection of Cultural Heritage (TPC) in Rome. Representatives from the G7 countries, UN Monitoring-Team, UNESCO, INTERPOL, ICOM and ICCROM also attended the meeting.
The purpose of the meeting was to gather experts from various fields in order to testify their experience on the topic and imagine future steps to take in order to fight, on a global scale, destruction, looting and illicit trade of cultural heritage.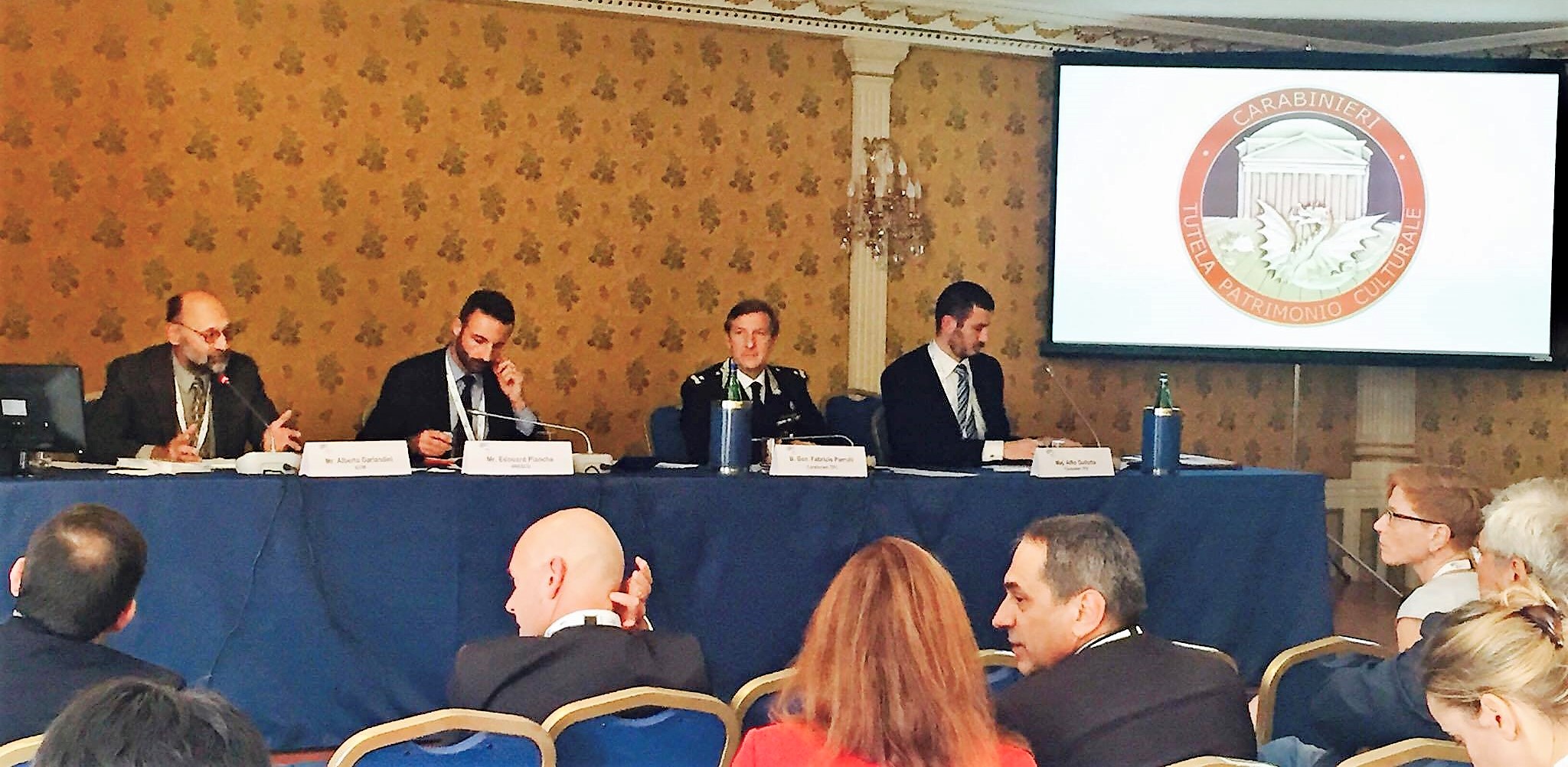 Shot of the podium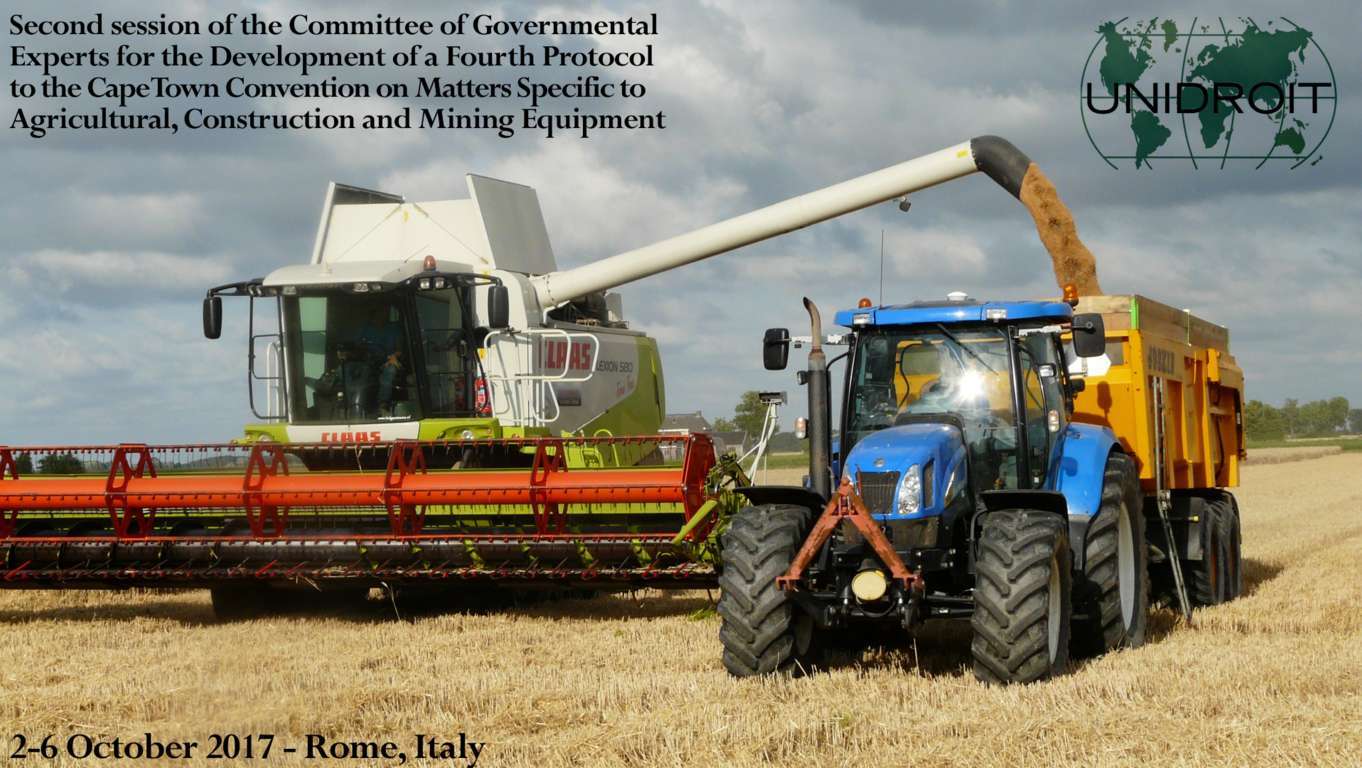 UNIDROIT would like to remind States and invited organisations that comments on the preliminary draft MAC Protocol were requested by 1 September 2017 for translation and distribution to participants. Comments received after 1 September may not be translated.
States and invited Organisations are also kindly requested to nominate their delegates and to send the completed form and photograph no later than 15 September 2017.
The security procedures of FAO require participants to wear FAO-approved badges containing a photograph of the participant in order to be granted access to the conference rooms. Participants not wishing to find their access to FAO held up on arrival will need to supply colour passport-size photographs for inclusion on their badges by e-mail.
-> For further information on the second session of the Committee of Governmental
experts, click here.
-> For queries on the MAC Protocol project, please contact the Secretariat: This email address is being protected from spambots. You need JavaScript enabled to view it.
On 29 September 2017, Roma Tre University and UNIDROIT co-hosted the Fourth Edition of the Annual International Arbitration Lecture entitled "Contract, Context, Law: Arbitral Decision-Making", as part of the programme of the International Commercial and Investment Arbitration Theory and Practice Certificate, jointly organised by Roma Tre, the Italian Arbitration Association, the International Court of Arbitration, and the Chamber of Arbitration of Milan. Professor Alberto Mazzoni (President of UNIDROIT) opened the event and introduced the Keynote speaker, Mr Laurence Shore (Partner at Herbert Smith Freehills). Some 80 participants gathered in the UNIDROIT Library to attend the event, which was followed by a reception in the stately rooms of Villa Aldobrandini.
-> Click here for the programme.
Mr Laurence Shore
delivering his keynote lecture
Shot of seated audience
The Ratification Task Force set up by the Rail Preparatory Commission for the establishment of an International Registry under the Luxembourg Protocol met in Rome on 27 September 2017 to discuss the progress of ratification in key countries. The meeting was honoured by the presence of H.E. Paul Dühr, Ambassador of Luxembourg to Italy. Professor Anna Veneziano, Secretary-General a.i. of UNIDROIT, and Mr Peter Bloch, co-chair of the Preparatory Commission and Ratification Task Force, opened the meeting, in which Mr Howard Rosen (Chairman, Rail Working Group), Ms Elizabeth Hirst (Managing Director, Regulis SA), and Mr Andy Smith (SITA), were present. The Secretary-General of the Intergovernmental Organisation for International Carriage by Rail (OTIF), Mr François Davenne, and the Head of Finance and Administration of OTIF, Mr Gousébasha Gaffar, and Rail Working Group Secretary Mr Martin Fleetwood, participated via remote connection.
-> Click here for more information on the Rail Protocol.
Shot of the meeting room from left to right:
Mr Howard Rosen, Mr Peter Bloch, Professor
Anna Veneziano, H.E. Ambassador Paul Dühr,
Ms Elizabeth Hirst, and Mr Andy Smith.
From left to right: Front row H.E. Ambassador
of Luxembourg to Italy Paul Dühr, Secretary-General
a.i. Professor Anna Veneziano, and Mr Andy Smith
(SITA). Back row Mr Howard Rosen (Chairman, Rail
Working Group), Ms Elizabeth Hirst (MD, Regulis SA),
and Mr Peter Bloch (Co-chair of the Preparatory
Commission and Ratification Task Force).
On 8 September 2017 UNIDROIT accepted Burkina Faso's instrument of accession to the Aircraft Protocol to the Convention on International Interests in Mobile Equipment. The Convention and the Aircraft Protocol will formally enter into force for Burkina Faso on 1 January 2018. Further details about the Convention and its Protocols are available at the "Depositary Functions of UNIDROIT" page.
On 18 September 2017, Secretary-General a.i. Professor Anna Veneziano delivered a remote presentation on the Cape Town Convention and its Protocols at a seminar hosted by the European Bank for Reconstruction and Development in Kyiv on the Luxembourg Rail Protocol. The seminar was opened by Ukrainian Minister of Infrastructure, HE Volodymyr Omelyan and also addressed by Mark Magaletsky and Jelena Madir from EBRD, Olexiy Soshenko, a partner at Redcliffe Partners, Oleg Shipilov from the MT Group, Elizabeth Hirst, Registrar-designate, Regulis SA and RWG Chairman Howard Rosen. Minister Omelyan set out his clear support for the Protocol and then the seminar looked in detail on the different benefits it would bring to the rail sector in Ukraine and some of the technical issues that would need to be dealt with as part of the adoption process.
-> Click here for more information.