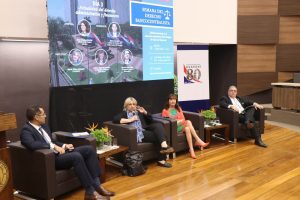 From 30 May to 2 June 2023, Professor Maria Chiara Malaguti, President of UNIDROIT, was invited to participate in the Semana del derecho bancocentralista (The Central-Bank Law Week), which was held in Asunción, Paraguay.
She took part in the panel on "Actualidad del derecho financiero y administrative", which featured a dialogue on the reforms contemplated within the Policy Coordination Instrument (PCI), a non-financial agreement signed with the International Monetary Fund (IMF) that seeks to promote structural reforms to consolidate the institutionality of the country.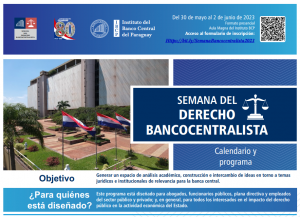 In the occasion of her visit, Professor Malaguti met with the Minister of Foreign Affairs H.E. Mr Julio Arriola and the Vice-Minister of Foreign Affairs Mr Irineo Raul Silvero Silvagni, as well as other high institutional representatives, to discuss the implementation of UNIDROIT's instruments.