On 8-9 February, UNIDROIT took part in the two-day conference: "Law Enforcement Authorities and Expertise Competent in the Field of Cultural Goods". The meeting aimed to take forward actions listed under the EU CULTNET mandate to increase effectiveness of prevention and combating crime against cultural goods on a number of levels, in line with the work programme set out for the year 2017 and within the framework of the Council of the European Union REGULATION doc. No. 14232/12 of 04/10/2012.
Ms Marina Schneider, UNIDROIT Senior Legal Officer, also had a meeting with Hon. Dr. Owen Bonnici, Minister for Justice, Culture and Local Government, Dr. Peter Grech, Attorney General, Ms Catherine Tabone, Director-Culture and Mr Nathaniel Cutajar, Superintendence of Cultural Heritage.

 More info

 EU CULTNET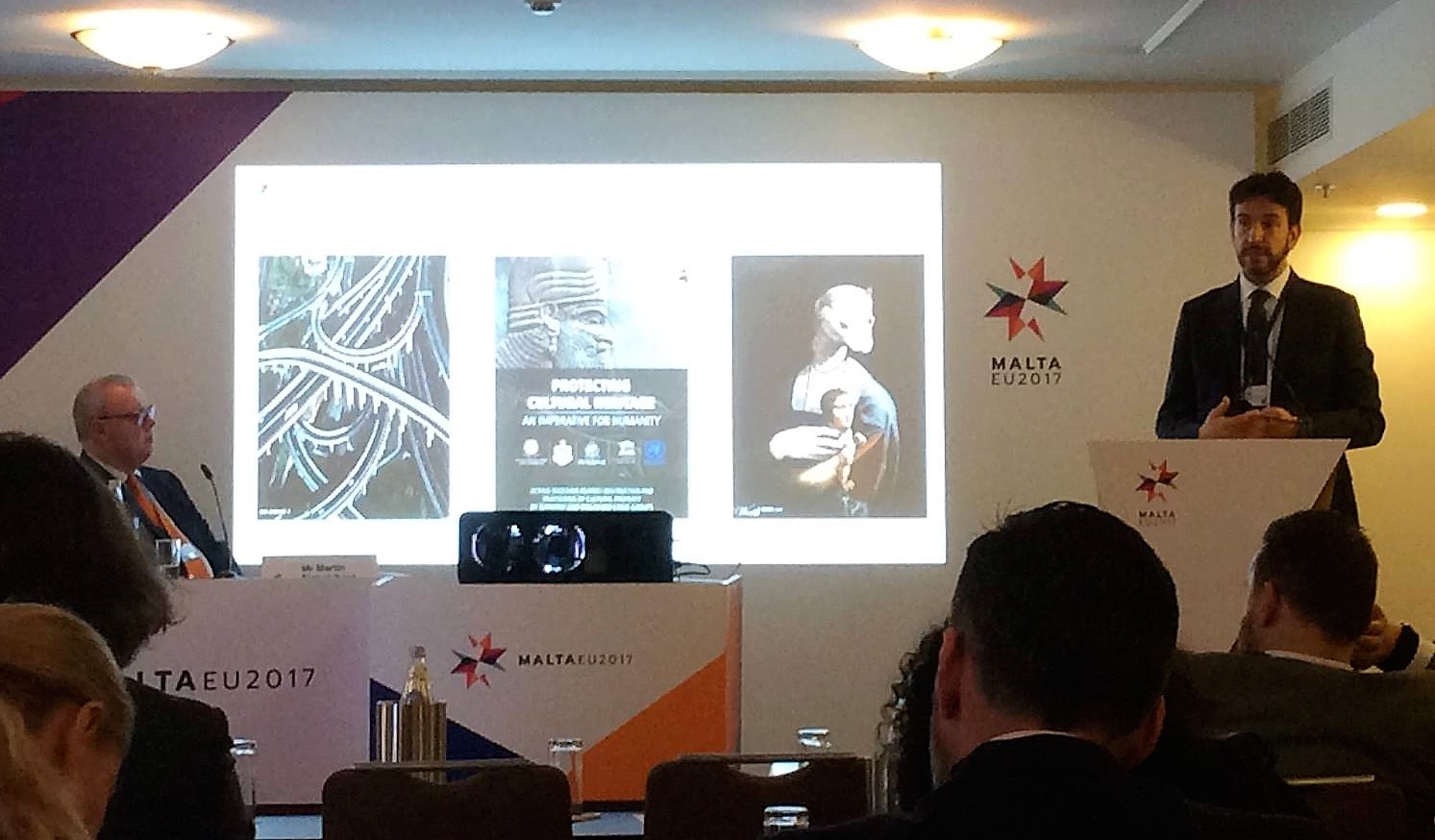 Corrado Catesi, Director, Works of Art Section, INTERPOL giving his speech.