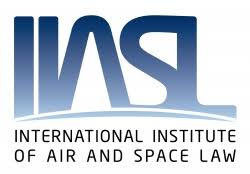 On 16 April 2019, Deputy Secretary-General Professor Anna Veneziano and Legal Consultant Mr Hamza Hameed delivered a joint lecture to the students of the Advanced Master's LLM in Air and Space Law Programme at Leiden University.
The lecture focussed on two separate parts: the fundamentals of the Cape Town Convention and the Space Protocol, and practical examples of the application and usefulness of asset-based financing to the NewSpace sector.
Prof. Veneziano and Mr Hameed also participated in the meetings of The Hague International Space Resources Governance Working Group which took place in Leiden between 15-17 April.

 Learn more about the Space Protocol