The instrument of approval of the 1995 UNIDROIT Convention was deposited by Mexico with the Italian Government, Depositary of the Convention, on 11 May 2022. The Convention will thus enter into force for Mexico on 1 November 2022. This accession strengthens Mexico's legal framework for the protection of its heritage and the fight against illicit trafficking in cultural property. Mexico had been particularly proactive during the adoption of the text in 1995 to reach a consensus between States victims of trafficking and States of destination of the objects in question. It is taking a decisive step forward today.
Following the approval on 28 October 2021 by the Senate Culture Committee, chaired by Senator Susana Harp Iturribarría, of the draft decree approving the 1995 Convention, Minister Alejandra Frausto Guerrero welcomed this important step forward for a country that suffers greatly from trafficking in cultural objects.
When the Mexican Senate unanimously approved the UNIDROIT Convention on 18 November 2021, the President of the Foreign Affairs Committee, Héctor Vasconcelos, who presented the opinion in plenary session, stressed that the irregular acquisition of cultural objects feeds the egos of collectors, but mutilates the heritage of nations and thus erodes their identity.
He explained that the UNIDROIT Convention has legal features that fill the lacunae in the 1970 UNESCO Convention and also provides legal remedies that improve the responsiveness of governments that adhere to it.
-> Further details about the Convention are available at page
-> The complete status of the Convention is available at page
By acceding to the Convention, Mexico adopts, for the future, specific mechanisms facilitating the restitution and return of stolen and illegally exported cultural objects.
Mexico becomes the 53rd Contracting State to the 1995 UNIDROIT Convention.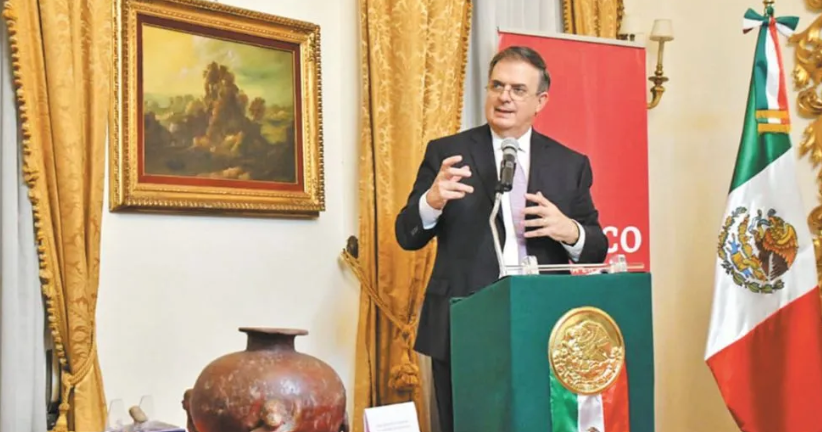 Sen. Héctor Vasconcelos, President of the Foreign Affairs Committee of the Mexican Senate