On 8 June, Dr Luca Castellani, Legal Officer at UNCITRAL, held the first seminar of a cycle connected to the master's degree in International Commercial Law, co-organised between "La Sapienza" University in Rome, Department of Law and Economics, and Unidroit.
Dr Castellani delivered a lecture entitled
CISG and Related Texts as Tools to Ensure Resilience and Recovery of Cross-border Trade, which was opened by Prof. Vincenzo Caridi, Director of the IBL Master, and Prof. Ignacio Tirado, Secretary-General of UNIDROIT.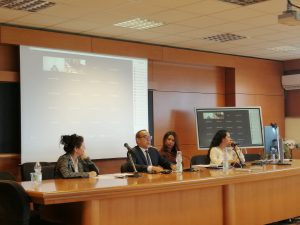 For more information on the IBL Master Degree see here.
The Agenda of the Seminar is available here.