On 10 October 2017, UNIDROIT was invited to participate in the session panel on "Agricultural supply chains in Southeast Asia: legal considerations from 'farm to the fork'" in the framework of the Annual IBA Conference in Sydney on 9-13 October. The session was organised by the Agricultural Law Working Group, the International Sales Committee, the International Trade and Customs Law Committee and the Product Law and Advertising Committee. Ms Frederique Mestre, UNIDROIT Senior Legal Officer, discussed 'Developments of contract farming in South Eastern Asia' focusing on good practices in contract farming to support sustainable economic and social development.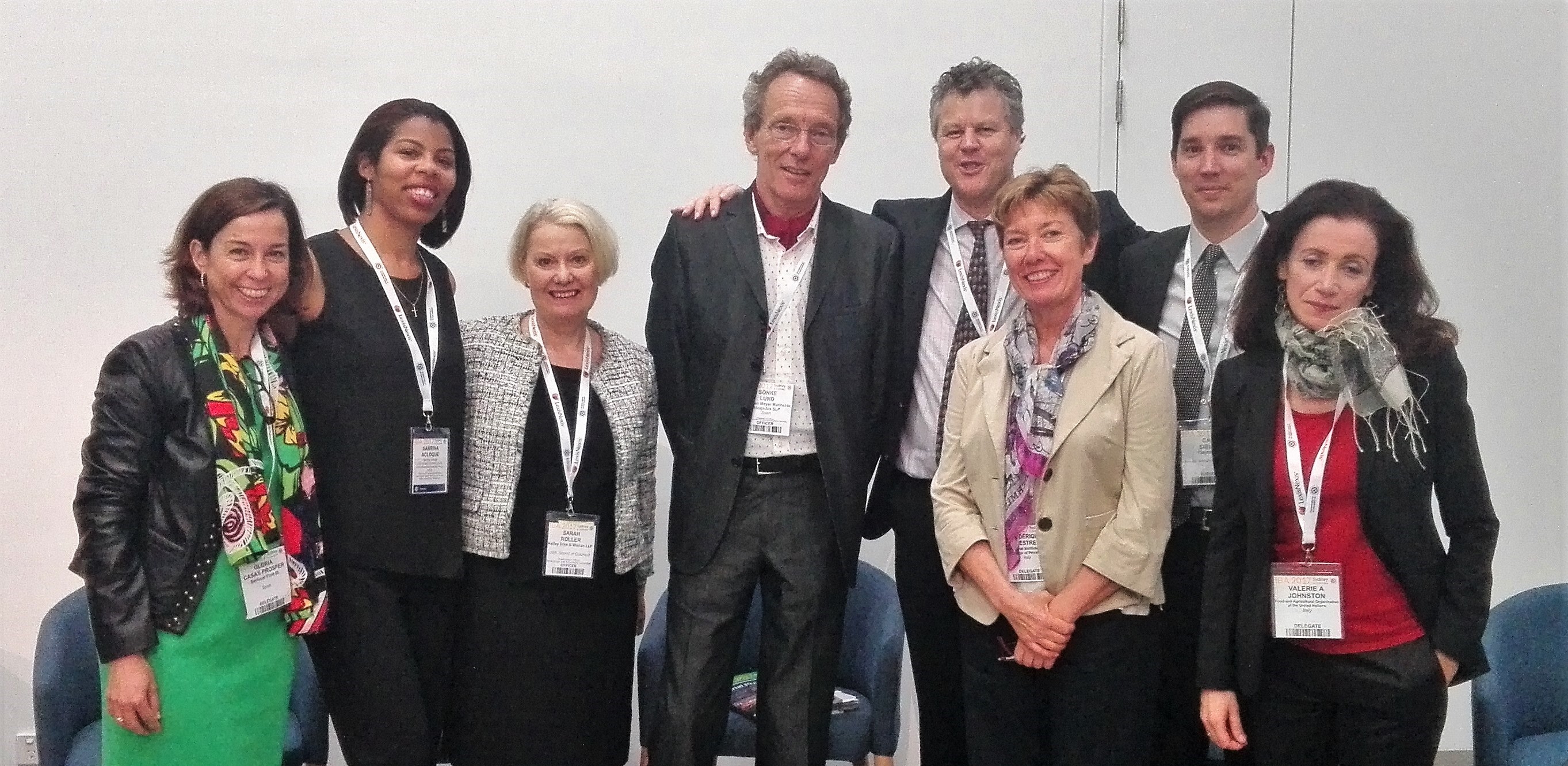 From left to right: Gloria Casas Prosper (Sanlucar Fruit SL, Valencia, Spain), Sabrina Acloque (Cambridge
Human Rights Commission, Cambridge, Massachusetts, USA), Sarah Roller (Kelley Drye & Warren LLP,
Washington, District of Columbia, USA), Soenke Lund (Monereo Meyer Marinel-lo Abogados SLP, Barcelona,
Spain), Frederique Mestre (UNIDROIT, Italy), Andrew Wiseman (Allens, Sydney, New South Wales,
Australia), Cain Sibley, Clayton Utz, Canberra, Australian Capital Territory, Australia, Valerie Johnston
(Food and Agricultural Organization of the United Nations, Italy).