On 23 June 2017, UNIDROIT had the pleasure of hosting the Italian Arbitration Association's  (AIA) annual conference co-organised with the Italian Forum for Arbitration and ADR (ArbIT). The Conference addressed the topic of Advocacy and Legal Privilege, with a specific focus on Clients and Counsel in Arbitration and Taking of Evidence, attracting an audience from legal practice ( law firms and in-house counsels) and academia alike. UNIDROIT President Professor Alberto Mazzoni and Professor Andrea Giardina (President of AIA), opened the proceedings, which began with a keynote speech by Jennifer Kirby, of Kirby Arbitration, and continued with two panels respectively chaired by Professor Maria Beatrice Deli (Secretary General of AIA) and Valentine Chessa (ArbIT Co-chair, Castaldi Partners), a Q&A session introduced by Andrew G. Paton (De Berti Jacchia Franchini Forlani Studio Legale), and closed by Cristina Martinetti (ArbIt Co-chair, Elexi Studio Legale).
Click here for the programme.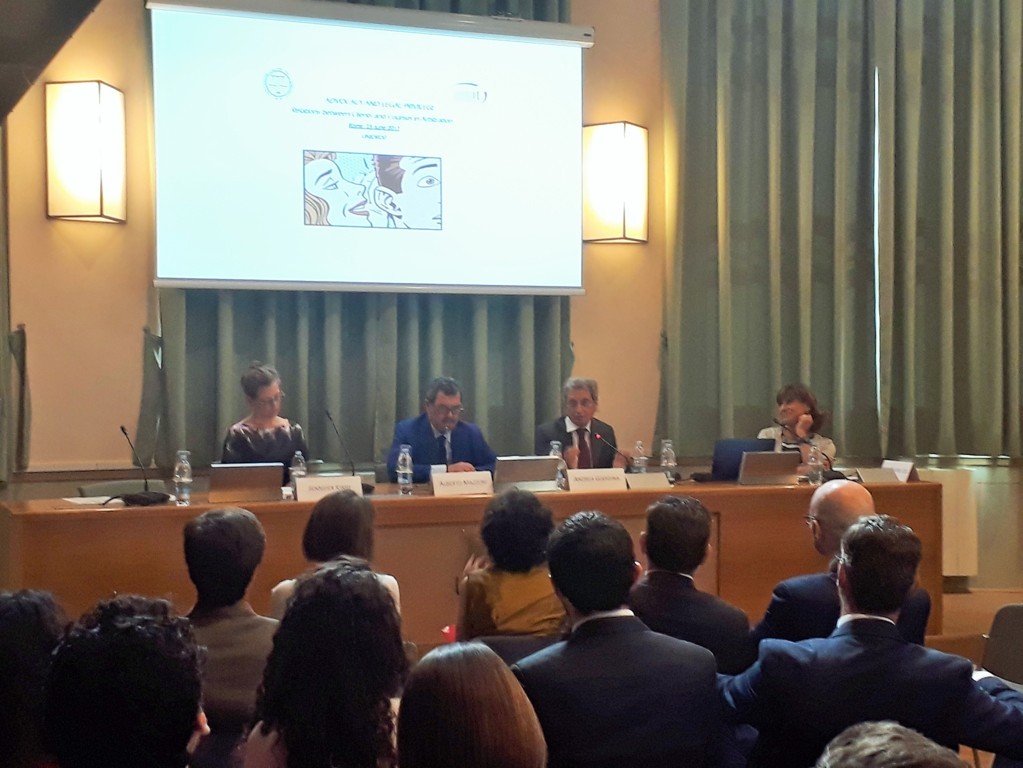 From left to right: Jennifer Kirby, Alberto Mazzoni, Andrea Giardina, Maria Beatrice Deli.