On 8 September 2017, UNIDROIT hosted a Lecture for the 26th edition of the Summer Course on Space Law and Policy of the European Centre for Space Law, which this year was organised by La Sapienza University of Rome.
About 50 lawyers from 29 European Universities attended the lecture, which was held in the UNIDROIT Library. Attendees were given a briefing on UNIDROIT and its activities by Legal Officer Neale Bergman, with a particular focus on the Cape Town Convention and Aircraft Protocol, followed by a presentation of the Space Protocol by ECSL Chairman and Chairman of the Commission of the Whole of the of the diplomatic Conference for the adoption of the draft Protocol to the Convention on International Interests in Mobile Equipment on Matters specific to Space Assets (Berlin, 2012). Attendees were then invited for a tour of the Library and the Institute.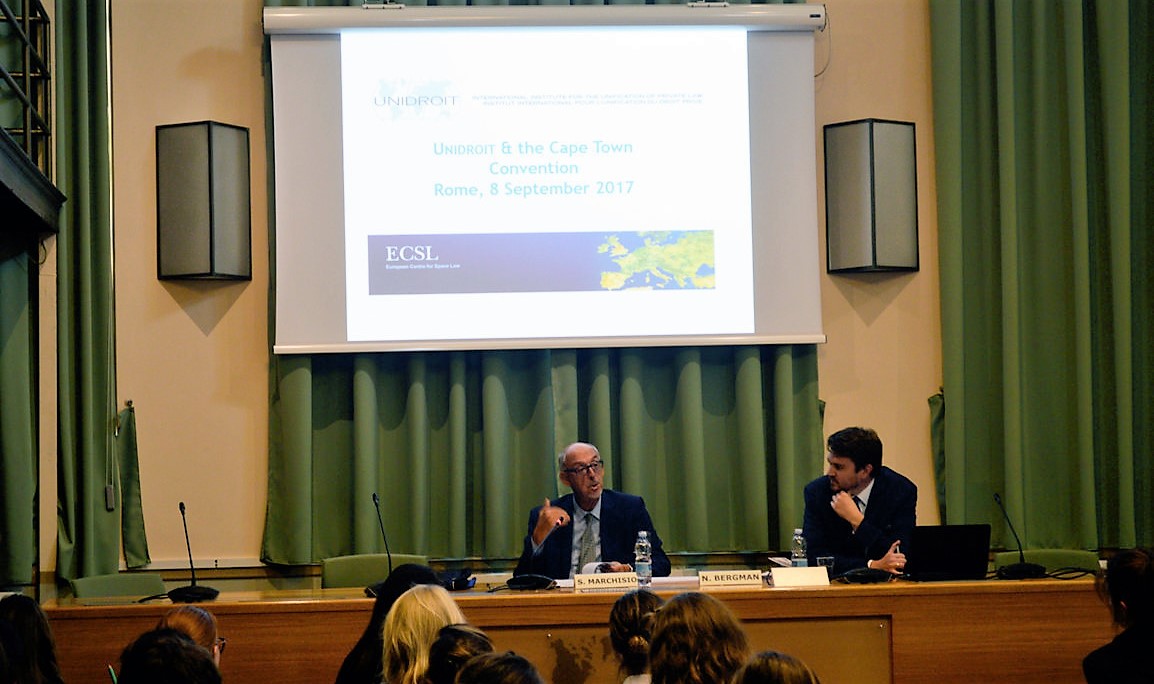 Professor Marchisio delivering his lecture on the Space Protocol.