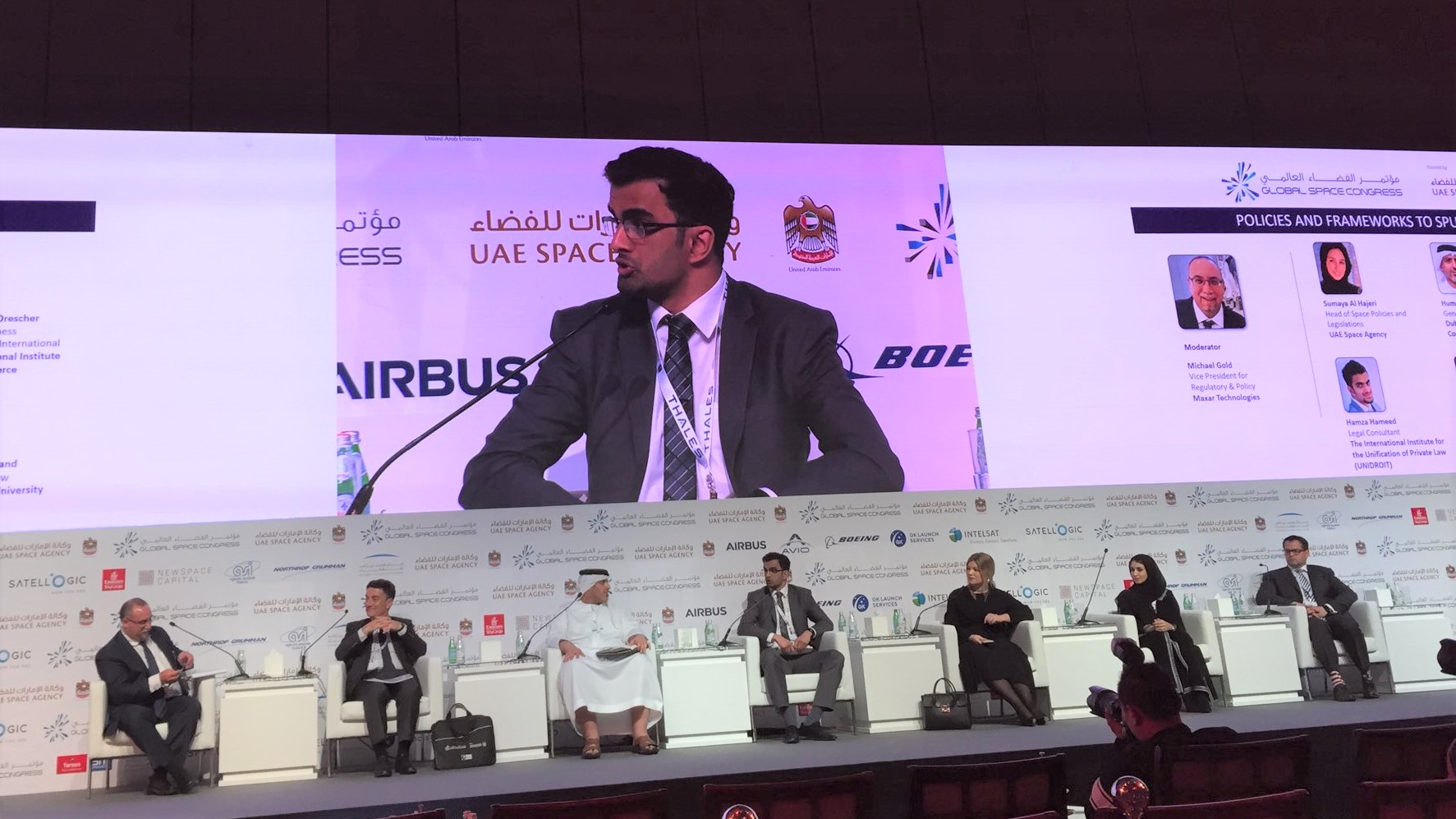 Hamza Hameed, Legal Consultant at UNIDROIT, participated at the Global Space Congress (GSC) 2019 in Abu Dhabi on 19-21 March, and at the UN/Jordan Workshop on Global Partnership in Space Exploration and Innovation in Amman on 25-28 March 2019.
The Global Space Congress, hosted by the UAE Space Agency, is an annual strategic gathering of global space industry leaders which focusses on key issues faced by the space industry. Mr Hameed participated in the Space Policy and Law Symposium as a panellist in the discussion titled Policies and frameworks to spur innovation. Other participants in this panel included Peter Marquez (Partner at Andart Global), Humaid Alshamsi (General Counsel at Dubai Aviation City Corporation), Olga Stelmakh-Drescher (Director of Business Development & International Affairs at International Institute of Space Commerce), Sumaya Al Hajeri (Head of Space Regulations at UAE Space Agency) and Steven Freeland (Dean, School of Law at Western Sydney University). The panel was moderated by Michael Gold (Vice President for Regulatory & Policy at Maxar Technologies).

 Full draft agenda for the conference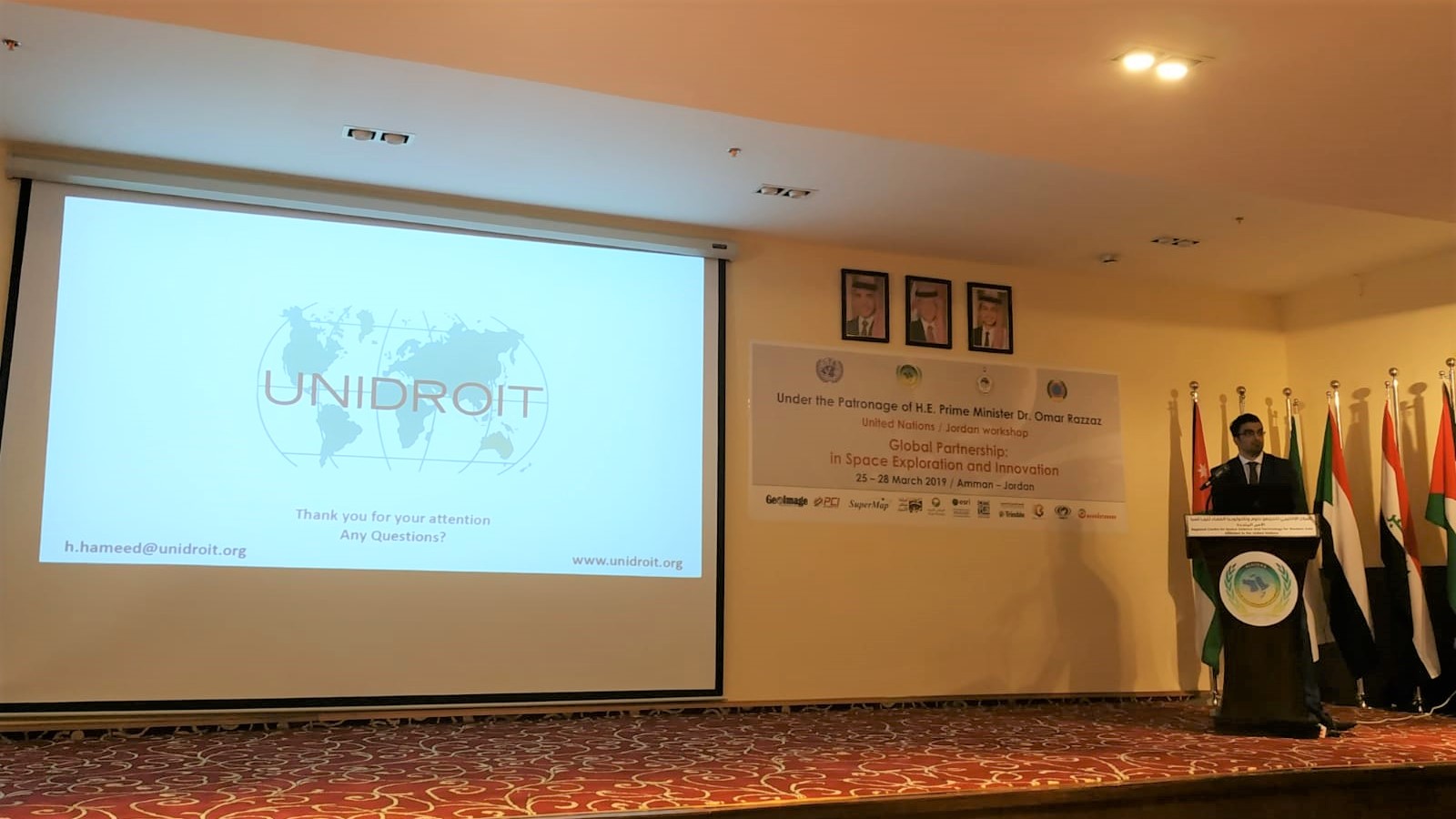 The UN/Jordan Workshop was a partnership between the United Nations Office for Outer Space Affairs (UNOOSA) and the Regional Center for Space Science and Technology Education for Western Asia. It brought together about 200 high-level participants from the Arab region as well as partners from around the world. Mr Hameed made a presentation as part of Thematic Session 3 – Developing open and inclusive global space exploration partnerships. This Session was chaired by Piero Benvenuti (Italian Space Agency), and also had presentations from Teresa Castillo Olascoaga, (Mexican Space Agency), Ian Christensen (Secure World Foundation), Anas Emran (African Regional Centre for Space Science and Technology Education in French (ARCSSTE-F)), Jonathan Friend (Surrey Satellite Technology Ltd Commercial Lunar Missions Support Services (CLMSS)), Simone Sasse (Airbus Defence and Space) and Jingnong WENG  (Regional Centre for Space Science and Technology Education in Asia and the Pacific (RCSSTEAP) & Beihang University).

 Additional details of this workshop
Mr Hameed's contribution at both these conferences focussed on highlighting the usefulness of the Space Protocol of the Cape Town Convention towards augmenting the availability of private capital in the space industry, and the benefits of asset-based financing to the NewSpace sector.

 Learn more about the Space Protocol