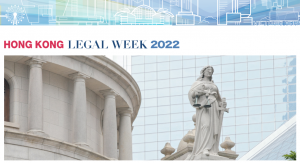 From 7-11 November 2022, UNIDROIT Secretary-General Ignacio Tirado, Deputy Secretary-General Anna Veneziano and Senior Legal Officer William Brydie-Watson participated in the Hong Kong Legal Week 2022 held in Hong Kong, China. On the first day of the Legal Week, UNIDROIT co-organised the first event of the Week, the Asia Pacific Private International Law Summit, with the Department of Justice of the Hong Kong SAR.  UNIDROIT also participated in the following other events of the Week: the Hague Conference on Private International Law workshop "HCCH Conventions Supporting Transnational Litigation in Civil or Commercial Matters: A Workshop to celebrate the Tenth Anniversary of the Regional Office for Asia and the Pacific", the Workshop on ASEAN Online Dispute Resolution "ODR in Facilitating Cross-Border Trade and Investment for ASEAN and Hong Kong Businesses" , the 5th Belt and Road Conference "Metaverse and Money on the Belt and Road", and the Rule of Law Congress "Rule of Law and Justice for All".
During the Week, UNIDROIT was able to speak on and promote a wide variety of its international legal instruments to a broad range of new audiences from around the region.  Participants were eager to hear from UNIDROIT about its existing legal instruments, its current projects, as well as future work under planning.  Around 8,200 participants from 40 jurisdictions registered to participate on-site or online.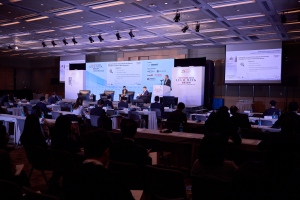 UNIDROIT wishes to express its gratitude to the hosts for inviting UNIDROIT to participate.
The full program of events, including links to the relevant videos, is accessible at:
https://www.legalweek.hk