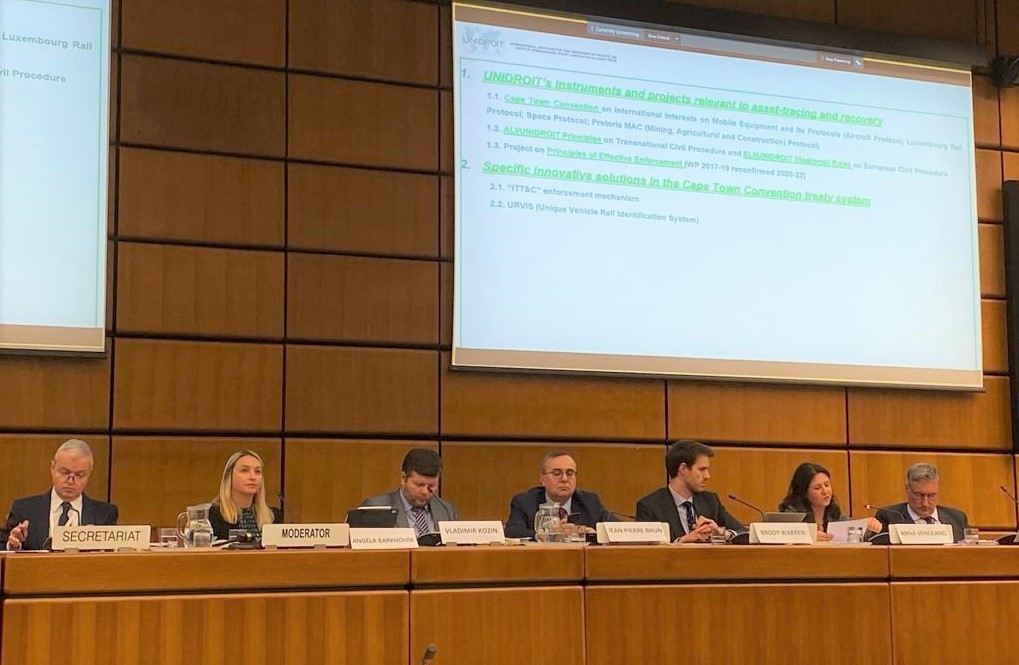 On 6 December 2019 UNIDROIT was invited to speak at a Colloquium organised by UNCITRAL at the Vienna International Centre to discuss issues related to civil asset-tracing and recovery.
The purpose of the Colloquium was to better define the scope and nature of possible future work on effective tools for asset recovery in the light of the Commission's recommendations and the work already undertaken by other organisations.
Deputy Secretary-General Anna Veneziano participated in a panel moderated by Angela Barkhouse (KrysGlobal),  entitled "Perspective of International Organisations" with Mr. Vladimir Kozin (UNODC), Jean-Pierre Brun (UNODC/World Bank StAR Initiative),  Brody Warren (HCCH), José Angelo Estrella-Faria (UNCITRAL), and presented current and future work of UNIDROIT with relevance to asset-tracing and recovery.
-> Programme