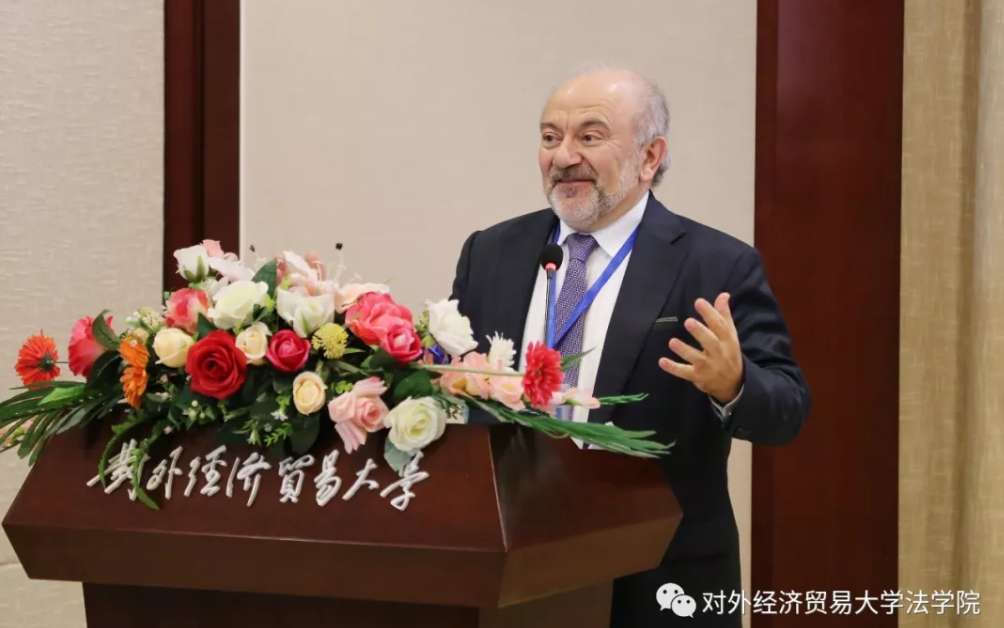 On 8 July 2019, UNIDROIT participated in an event in Beijing promoting the Convention on International Interests in Mobile Equipment (Cape Town Convention), the Luxembourg Rail Protocol and future Mining, Agricultural and Construction (MAC) Protocol.
Delivered as part of a high-level conference entitled "UNIDROIT and China: The Cape Town Convention, Investing in Agriculture and UPICC" and hosted by the University of International Business and Economics (UIBE), the event brought together Chinese Government representatives (including the Ministry of Commerce of the People's Republic of China (MOFCOM), the National Bureau of Railway Administration and the China Banking and Regulatory Insurance Regulatory Commission), legal experts in secured transactions, academics and private sector stakeholders involved in the rail, mining, agriculture and construction industries. Discussions focused on the legal and economic benefits of the Rail and MAC Protocols in supporting China's Belt and Road Initiative as well as assisting China in its preparations for the MAC Protocol Diplomatic Conference in November 2019.
Speakers included UNIDROIT Secretary-General Ignacio Tirado, Deputy Secretary-General Anna Veneziano, Chair of the Rail Working Group Howard Rosen, Secretary-General of the MAC Working Group Phil Durham, Professor of Law at Gakushuin University Megumi Hara and UNIDROIT Senior Legal Officer William Brydie-Watson. Deputy Division Director of the National Bureau of Railway Administration Duan Jin discussed China's consideration of the Rail Protocol and the Division Director in the Department of Law of the China Banking and Insurance Regulatory Commission Pan Limei discussed how the MAC Protocol could benefit Chinese creditors.