In the context of the ongoing COVID-19 pandemic and the attendant economic crisis, a number of leading UNIDROIT instruments may be of interest to a wide array of actors currently facing serious challenges to address contractual disruptions and to rebuild the economy in the post COVID-19 scenario.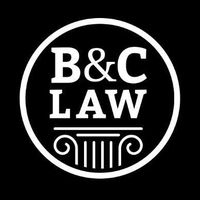 On 7 May 2021, Deputy Secretary-General Anna Veneziano was invited to deliver a lecture on the UNIDROIT Principles of International Commercial Contracts (UPICC) in the 9th Edition of the Business and Company Law Masters of LUISS University (Rome). Her lecture, which was delivered remotely to the course participants, addressed the use of the Principles as a tool for successful drafting and adjudication in transnational contracts.

On 6 May 2021, UNIDROIT participated in the third meeting of the Group of Experts established by the United Nations Economic Commission for Europe (UNECE) for the Permanent Identification of Railway Rolling Stock (PIRRS).

On 4 May 2021, Deputy Secretary-General Anna Veneziano represented UNIDROIT in the book launch of "Choice of Law in International Commercial Contracts" (Oxford University Press, 2021), in a panel together with HCCH SG Christophe Bernasconi and First Secretary João Ribeiro-Bidaoui, and UNCITRAL Legal Officer Luca Castellani.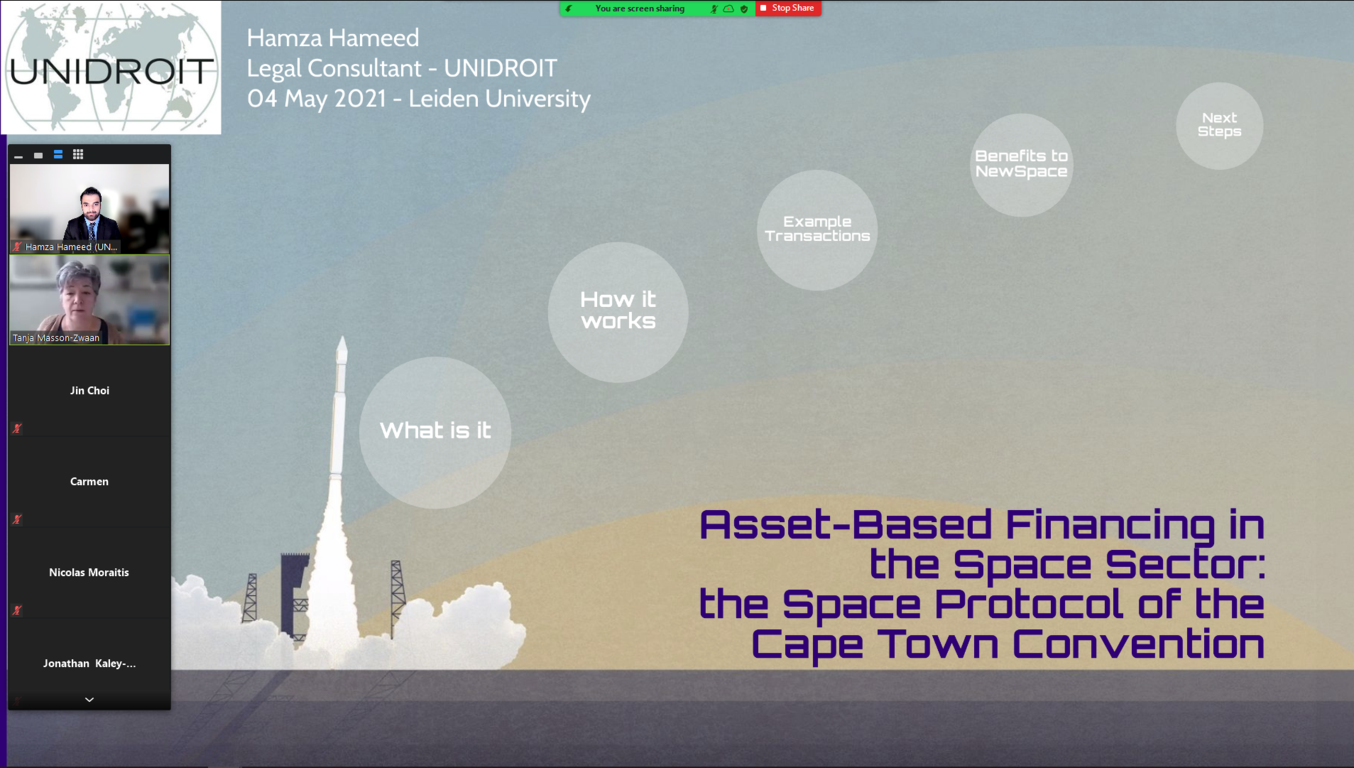 On 4 May 2021, Legal Consultant Mr Hamza Hameed delivered a lecture via videoconferencing to the students of the Advanced Master's LLM in Air and Space Law Programme at the International Institute of Air and Space Law at Leiden University.

On 30 April 2021, Ms Marina Schneider, UNIDROIT Principal Legal Officer and Treaty Depositary, delivered a lecture to students of the Master's programme Policies and Governance in Europe (PAGE) of the LUISS University in Rome.

On 28 April 2021, Legal Officer Ms Priscila Andrade delivered a lecture to the students of the Programme "Diritto Privato Comparato delle persone e dei mercati" – Università degli Studi di Milano. The lecture was introduced by Professor Naiara Posenato and addressed UNIDROIT's general working methods and its experience with comparative law (L'esperienza della comparazione all'UNIDROIT). The lecture was followed by a Q&A session with the students.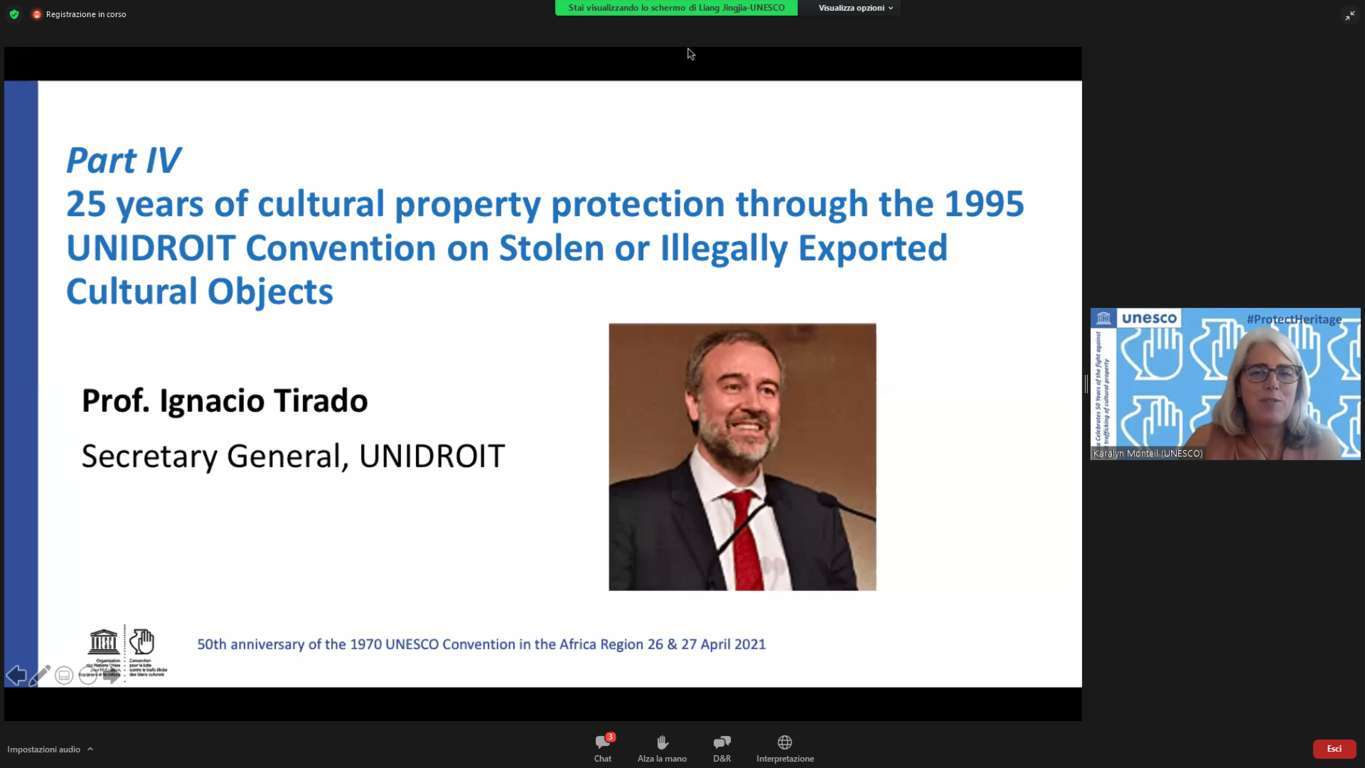 Prof. Ignacio Tirado, Secretary General, participated in the online regional dialogue on the fight against illicit trafficking on cultural property and the return and restitution of cultural property in the Africa region, organised within the celebrations of the 50th anniversary of the 1970 UNESCO Convention.