On 6 September 2018, the ELI-UNIDROIT project on Transnational Rules of Civil Procedure was presented at the 2018 ELI Annual Conference in Riga. ELI President Diana Wallis and Deputy Secretary-General of UNIDROIT Anna Veneziano co-chaired a panel, which was dedicated first to providing a brief overview of the progression of the Structure Group and its current status with possible topical issues including the scope/layout of the structure, use of comparative materials and the positioning of certain sections/topics. Further, the panel explored how the projects would confront the new developments of the digital age. Finally, the latest draft of the Working Group dedicated to Parties was addressed to show how the group had tackled certain topical issues (i.e. collective redress) given the new EU proposals and third party funding. The panel, which included Professors Xandra Kramer (University of Rotterdam),  Mr John Sorabji (Principal Legal Adviser to the Lord Chief Justice and Master of the Rolls, Judicial Office for England and Wales),  and Professor Emmanuel Jeuland (La Sorbonne), stimulated a lively discussion among the participants.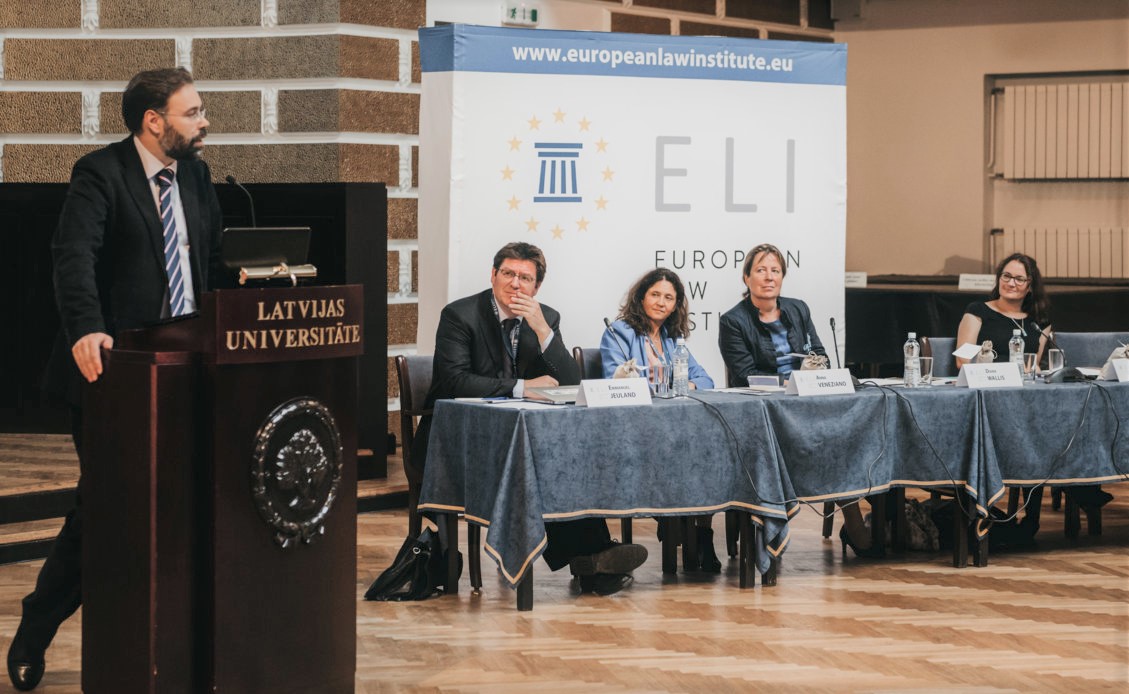 Mr John Sorabji at the podium and, seated at the table (from L to R) Professor Emmanuel Jeuland,
Professor Anna Veneziano, Ms Diana Wallis, and Professor Xandra Kramer.