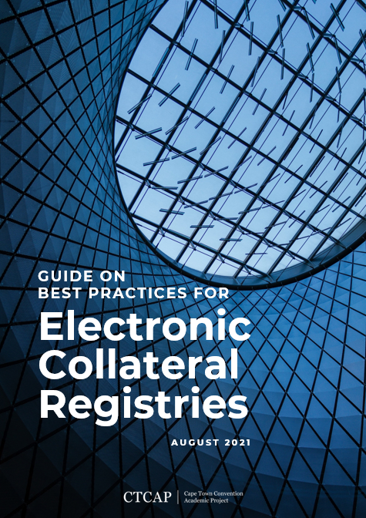 On 24 September, the Cape Town Convention Academic Project (CTCAP) celebrated the launch of a Guide on Best Practices for Electronic Collateral Registries at an event in Rome and on Zoom, alongside the 100th Session of the UNIDROIT Governing Council.
The launch event featured welcome remarks by the Directors of the CTCAP, Professor Ignacio Tirado (UNIDROIT), Professor Louise Gullifer (University of Cambridge), and Professor Jeffrey Wool (Aviation Working Group).
This was followed by remarks from Mr Rob Cowan (Aviareto) as the sponsor of this project, and then a summary of the Guide by Dr Marek Dubovec (NatLaw). Thereafter, reflections were shared from a panel of representatives of international and domestic organisations which will benefit from the Guide. This included Elaine MacEachern (International Finance Corporation of the World Bank Group), Jose Angelo Estrella Faria (UNCITRAL), and Gavin McCosker (Australian Financial Security Authority).
Remarks were welcomed from the participants of the launch event and members of the Governing Council after the panel discussion, which included some engaging questions, as well as congratulatory remarks by Sir Roy Goode.
The Guide can be accessed free of cost electronically and purchased in hard copy here: https://ctcap.org/best-practices-in-the-field-of-electronic-registry-design-and-operation/. Watch the launch event online at: https://www.facebook.com/UNIDROIT/videos/227034596129462