UNIDROIT hosted a panel  presentation on  the  challenges  and  opportunities  of financing the space industry on 7 December 2017, featuring a keynote presentation of Tanja Masson- Zwaan (Professor, International Institute of air and space law at Leiden University). The presentation was introduced by Professor Sergio Marchisio (Chairman of the Space Preparatory Commission), and was followed by a panel discussion including Francesco Amicucci (General Counsel, Thales Alenia Space), Oliver Heinrich (Partner, BHO Legal), Souichirou Kozuka (Professor, Gakushuin University) and Bernhard Schmidt-Tedd (Head of Legal and Business Support, DLR).
-> Agenda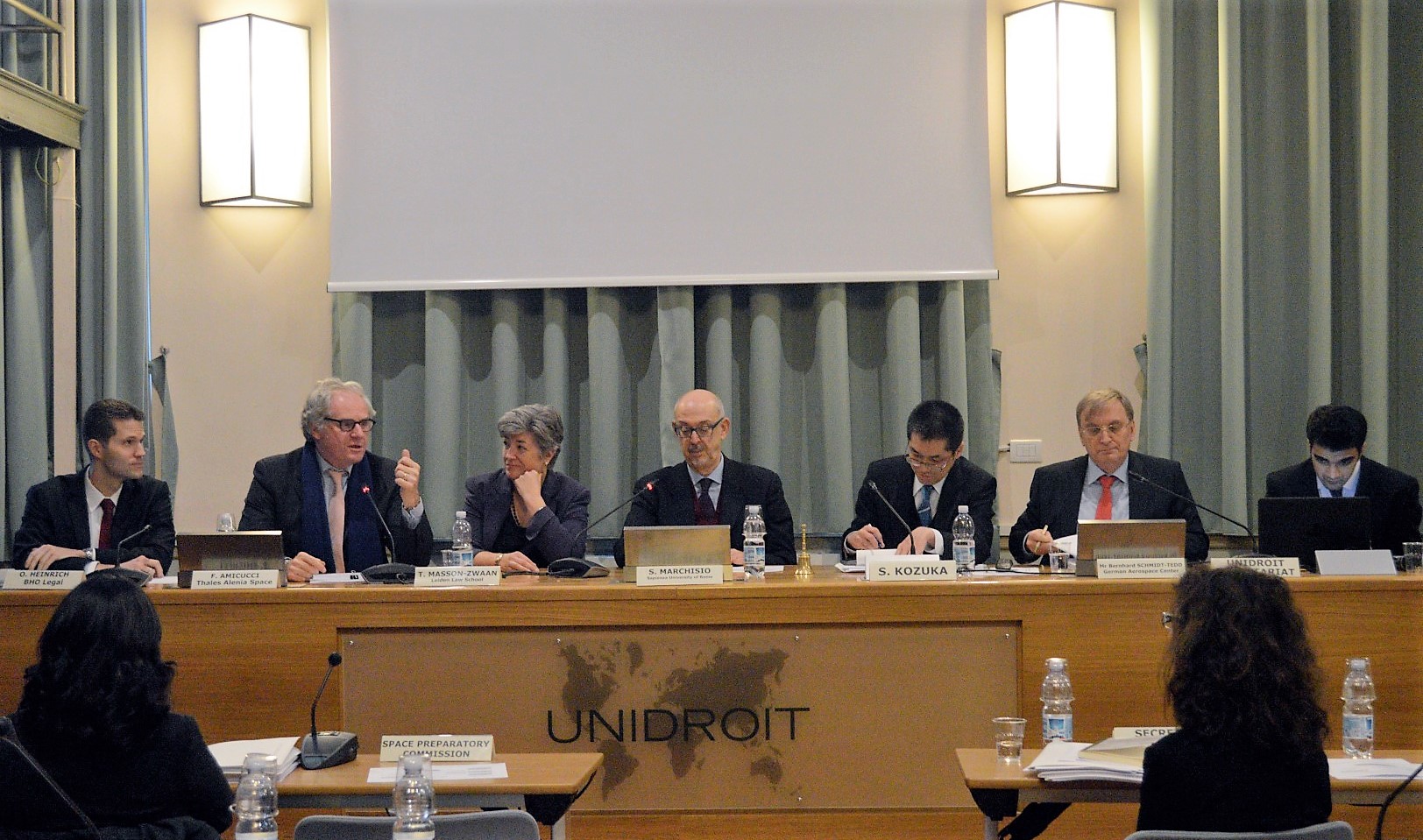 From left to right: Oliver Heinrich, Francesco Amicucci, Tanja Masson-Zwaan,
Sergio Marchisio, Souichirou Kozuka, and Bernhard Schmidt-Tedd.