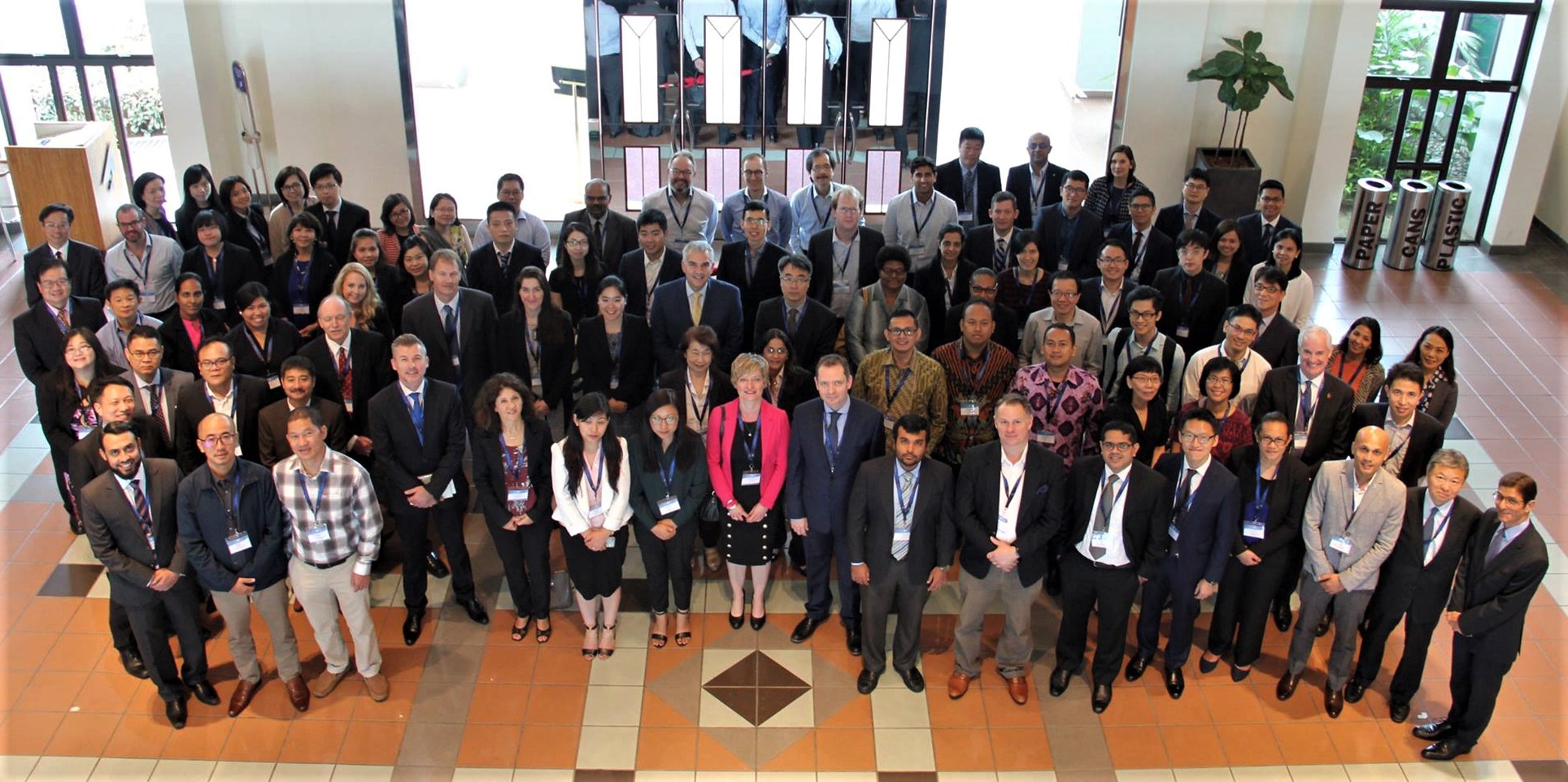 On 8-9 November 2017, Secretary-General a.i. Professor Anna Veneziano took part in an Asia-Pacific Regional Event on the Cape Town Convention and its Aircraft Protocol and cross-border transferability of Aircraft. The event was jointly organised by the Aviation Working Group  (AWG) and Civil Aviation Authority of Singapore (CAAS),  with the support of  the  International  Civil  Aviation  Organization (ICAO) and UNIDROIT, and hosted by the Singapore Aviation Academy (SAA). The  Seminar  addressed  the  economic  benefits  of  the  CTC,  including  links  with  the interpretation  and  implementation  of,  and  compliance  with,  the  CTC  provisions,  as  well  as regional and global CTC developments. There was a special focus on actions by civil aviation authorities, as well as a special session dedicated to ICAO's new activities on the cross-border transfer of aircraft. The event was attended by 99 international participants from 23 countries, and boasted a strong line-up of expert speakers, from both the government and industry, to speak on the Convention and Aircraft Protocol.
-> Click here for the programme.
-> Click here for more information on the Aircraft Protocol.
Professor Anna Veneziano (Secretary-General a.i.,
UNIDROIT) delivering her opening remarks
From left to right: Ms Tan Siew Huay (Director
(Legal), CAAS), Professor Jeffrey Wool
(Secretary-General, AWG), Professor Anna
Veneziano (Secretary-General a.i., UNIDROIT)