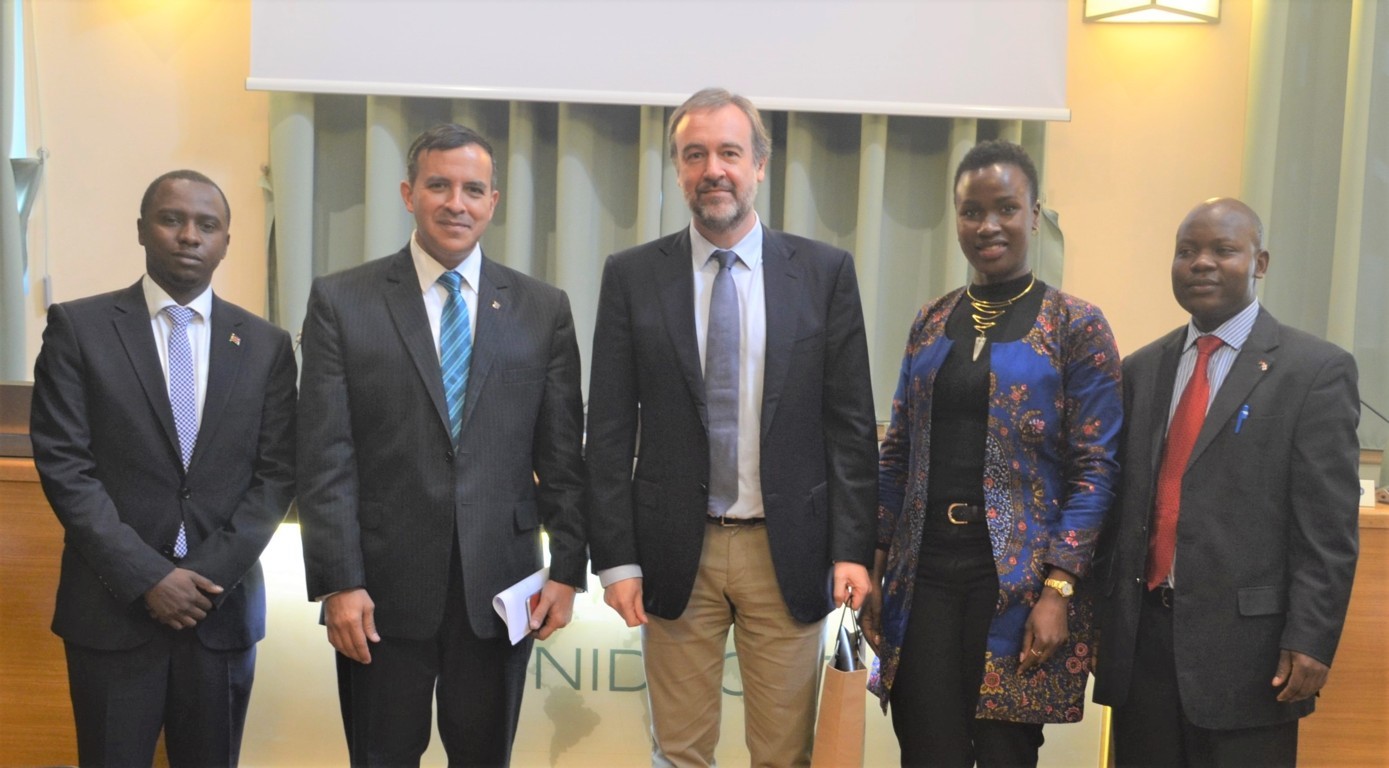 On 29 March 2019, a group of 75 students from Strathmore Law School, Nairobi, Kenya, visited UNIDROIT.
The visit took place as part of an annual academic excursion organised by Strathmore University to important legal institutions from around the world.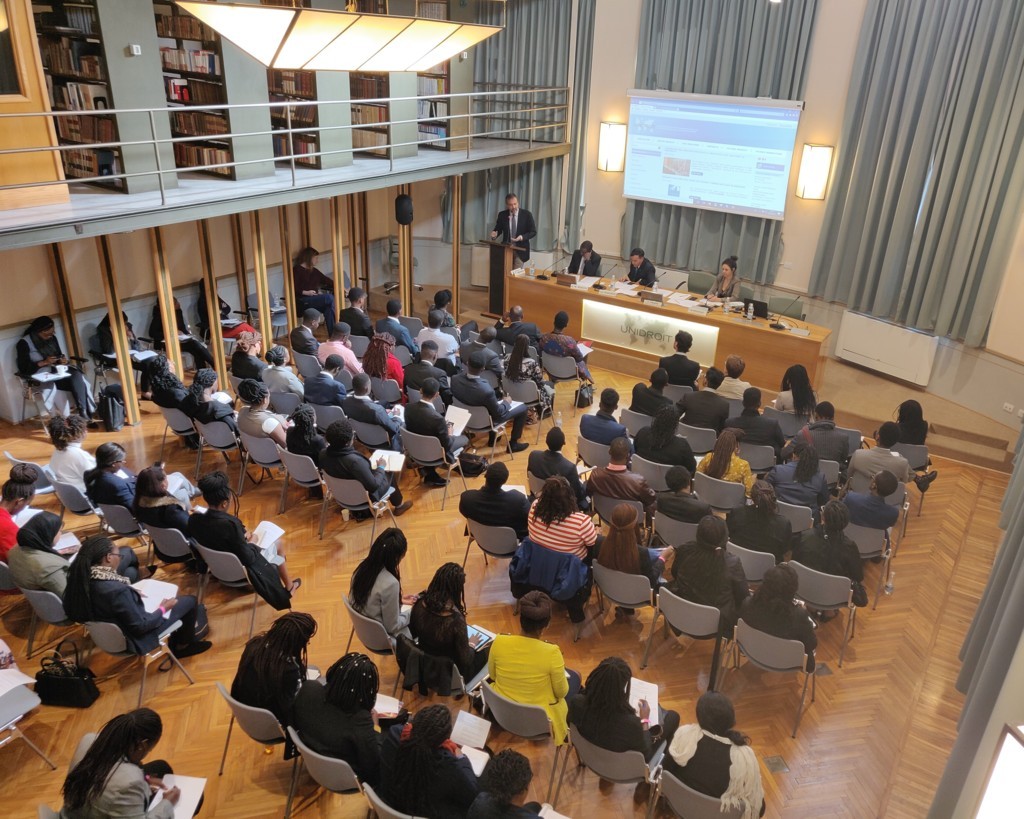 The group was accompanied by the Dean of the Law School, Professor Luis Franceschi and a group of professors, and Mr Allan M. Mukuki, Director of International Partnerships.
On this occasion, the Secretary General of UNIDROIT, Professor Ignacio Tirado, welcomed all the guests and expressed his appreciation for the new founded relationship between Strathmore Law School and UNIDROIT as a stepping stone towards building stronger ties with the Kenyan legal community.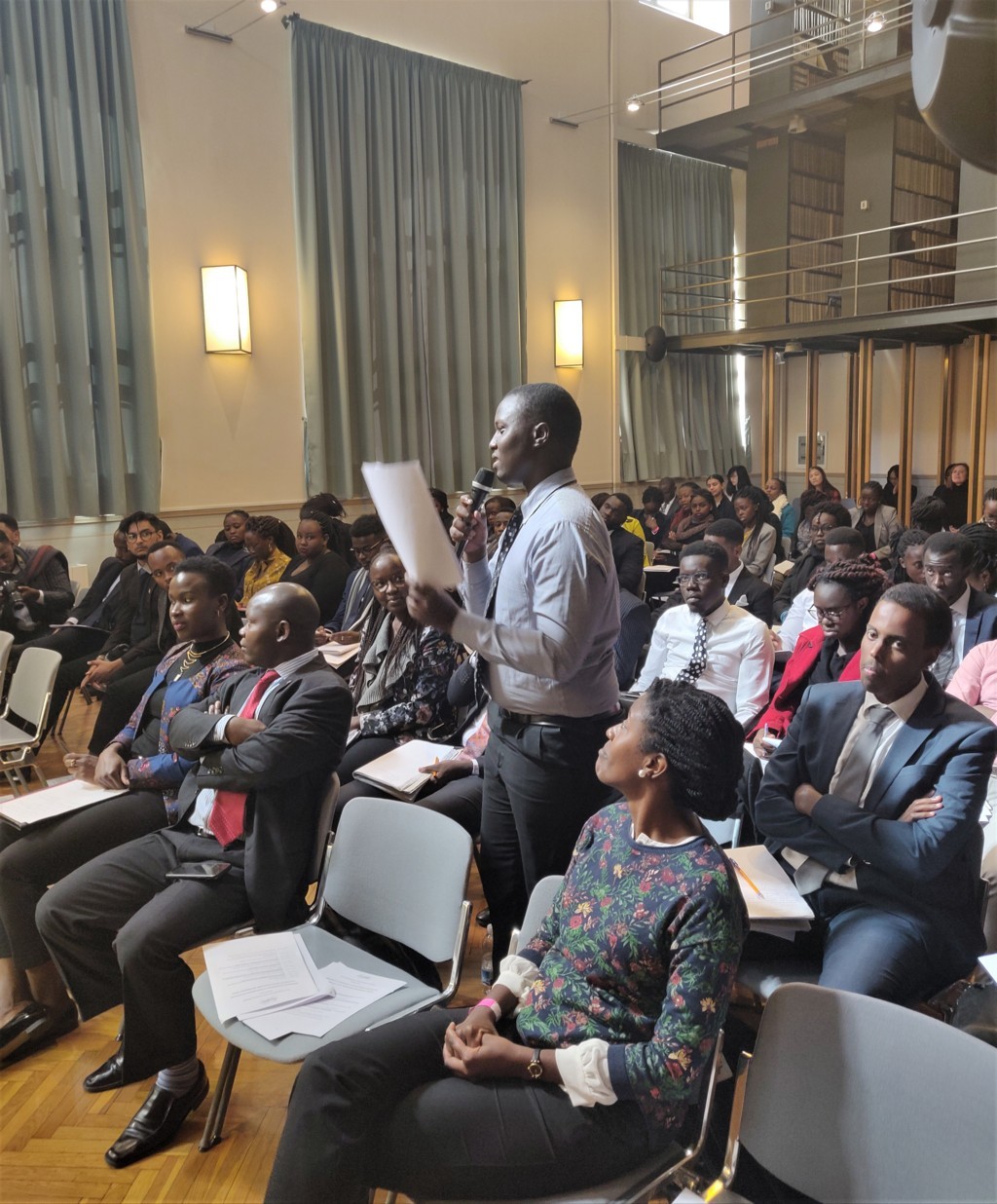 This was followed by a series of short presentations on "UNIDROIT's contribution to International Commercial Law reform and to Sustainable Development Goals", by the Secretary General, by the Deputy Secretary General Professor Anna Veneziano, and Legal Officers Ms Frederique Mestre and Mr William Brydie-Watson.
Each presentation was followed by a Q&A session, which reflected the students' keen interest toward UNIDROIT's areas of work, and their high level of legal understanding and analysis.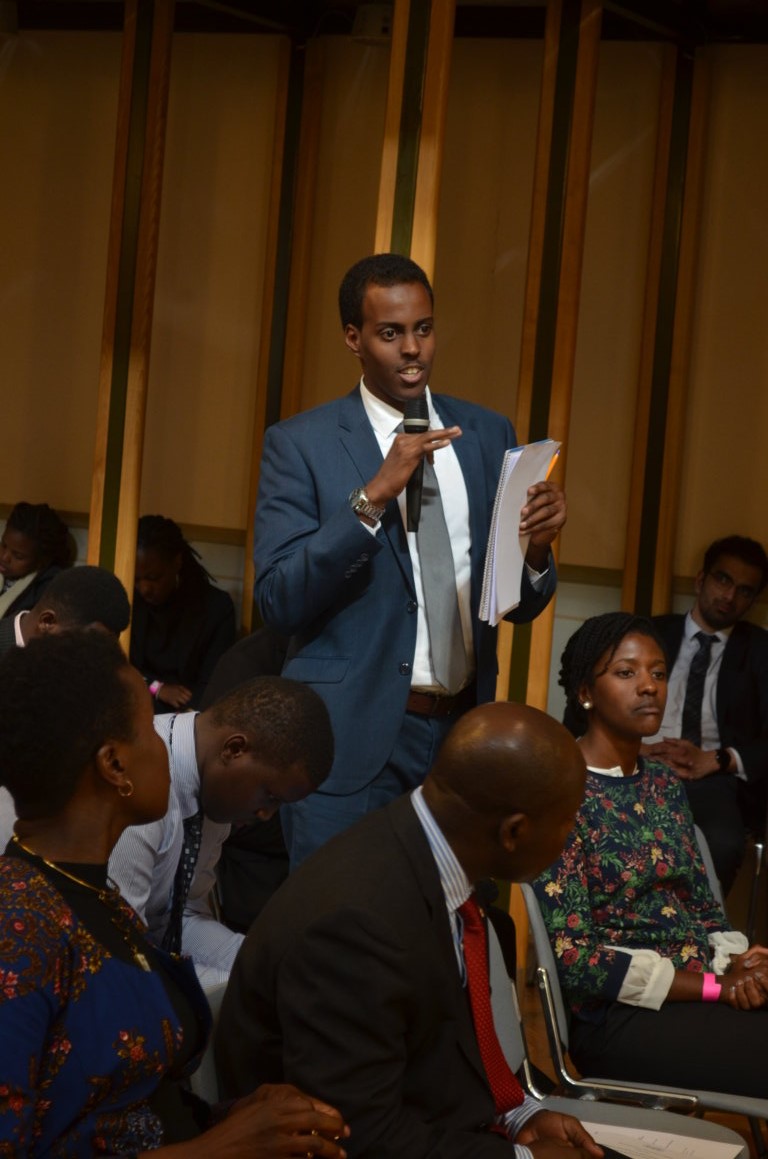 Ms Dolphine O. Ndeda and Mr. Tobias Ogweno attended the whole session in representation of the Embassy of Kenya in Italy. In her closing address, Ms Ndeda underscored Kenya's support for the important work undertaken UNIDROIT, both regarding its legislative activities and its academic cooperation. She additionally noted that in order to address old and new challenges faced by Kenya and the African region, integrated and well thought out approaches as well as international cooperation with international fora such as UNIDROIT were more necessary now than ever.
The visit concluded by a vin d'honneur offered by UNIDROIT

  Programme of the session