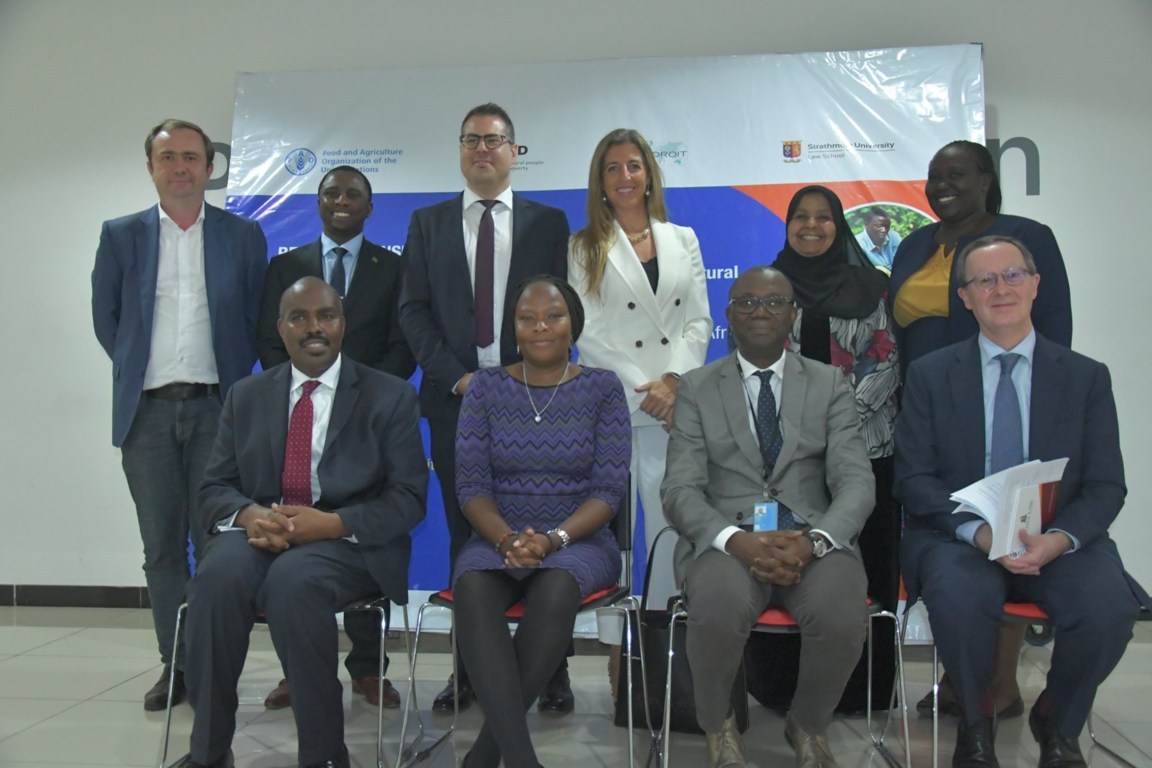 On 23 October, Strathmore University Law School generously hosted a Regional Consultation Workshop on the future Legal Guide to Agricultural Land Investment Contracts (ALIC) developed by UNIDROIT in collaboration with the Food & Agriculture Organization of the United Nations (FAO) and the International Fund for Agricultural Development (IFAD).
The future Legal Guide on Agricultural Land Investment Contracts responds to the need for greater and more responsible investment in agriculture, incorporating necessary safeguards to enhance food security and nutrition and to protect legitimate tenure right holders, human rights, livelihoods and the environment while reducing investment risks. As part of the finalization of the future Legal Guide, this workshop was designed to facilitate feedback on the ALIC Zero Draft from stakeholders in Africa, including investors' legal counsels, government officials, non-governmental organizations, academics and private sector representatives.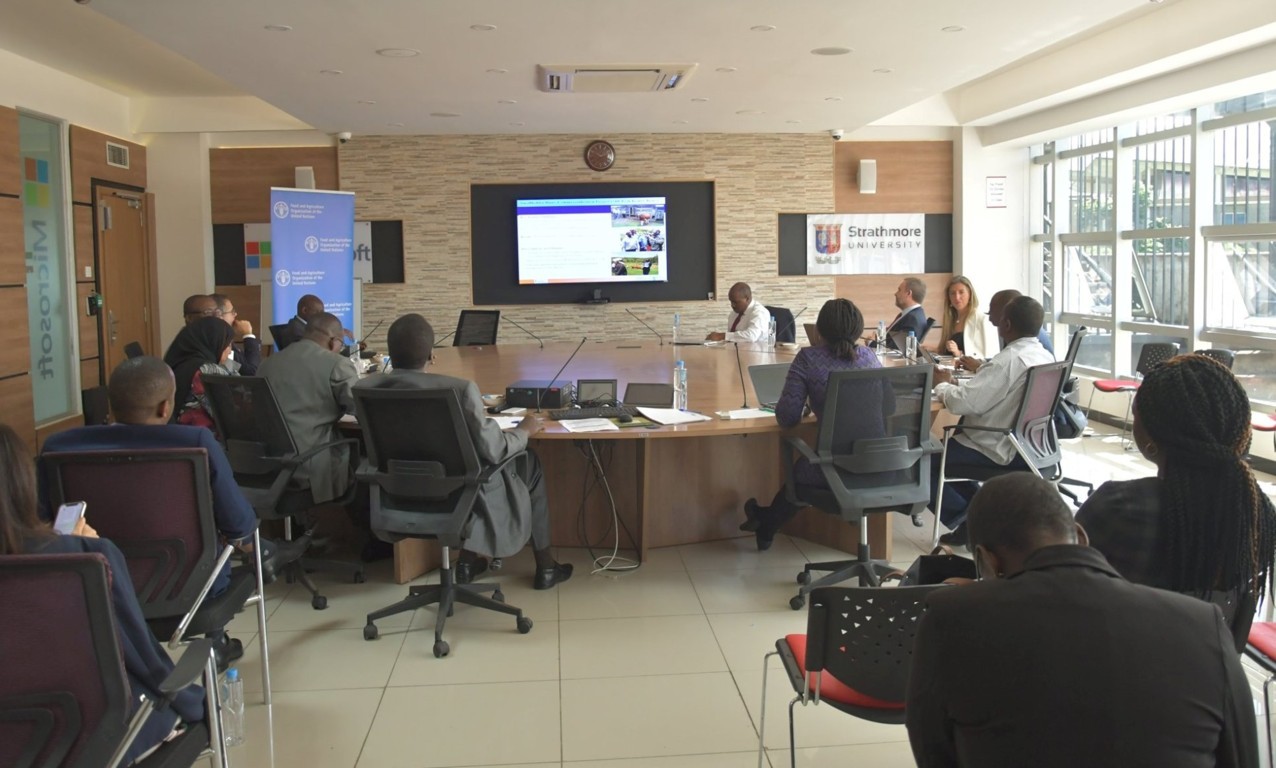 The Acting Dean of Strathmore Law School Professor Francisco B. Lopez-Jurado and Secretary-General of UNIDROIT Professor Ignacio Tirado opened the event, which was divided into four sessions. The first was moderated by Strathmore Law School's Director of International Partnerships Mr Allan Mukuki and provided a comprehensive overview of the Guide with presentations from Professor Ignacio Tirado, Mr Charles Bebay (FAO Representative a.i. in Kenya), Dr Edith Kirumba (Environment, Climate and Safeguards Specialist, IFAD), and Professor James Gathii (Loyola University, Chicago). The second session, moderated by Professor Gathii, delved into the key issues of responsible drafting of land investment contracts with the aid of presentations by Ms Joan Kagwanja (Coordinator, African Land Policy Centre), Professor Elizabeth Gachenga (Deputy Vice Chancellor, Strathmore University), Dr Joseph Kieyah (Kenya Institute of Policy Analysis), and Dr Robert Kibugi (Law Lecturer, University of Nairobi). The third session, moderated by Professor Gachenga, focussed on striking the right balance between parties in Africa, featuring Professor Patricia Kameri-Mbote (University of Nairobi), Mr Rugemeleza Nshala (Executive Director of the Lawyers Environment Action Team, Tanzania), Dr Titilayo Adebola (Lecturer, Aberdeen University, Law Faculty), and Ms Aphrodite Smagadi (Law Division, UNEP). The fourth and final session moderated by Professor Gathii, sought to explore remedies and dispute resolution with the participation of Mr. John Bosco Suuza, (Ag. Commissioner Directorate of Legal Advisory Services, Ministry of Justice of Uganda), Professor Teresa Rodríguez de las Heras Ballell (Professor Commercial Law, University Carlos III Madrid), Mr James Nyiha (Legal Practitioner, Lecturer at Strathmore University), and Mr Carlo Di Nicola (Senior Legal Officer, UNIDROIT).
-> Programme