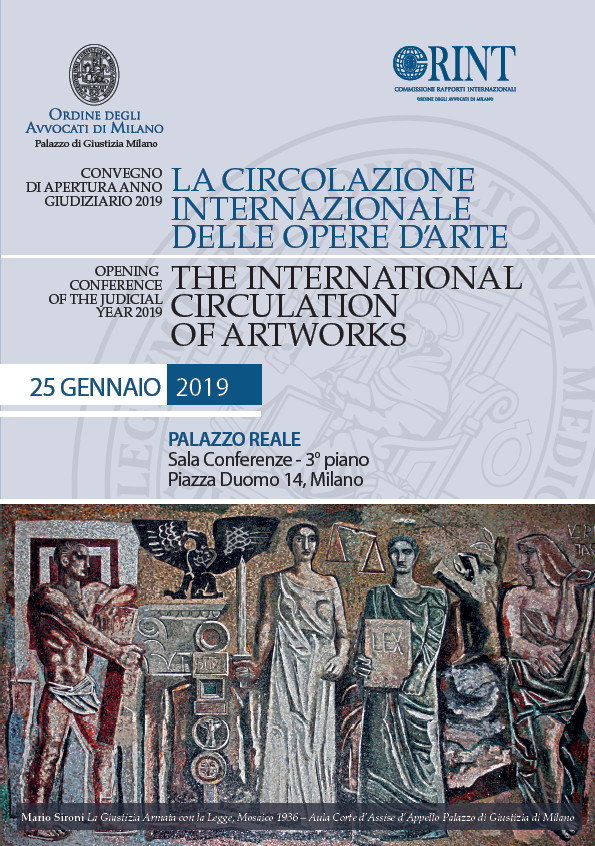 On 25 January 2019, Ms Marina Schneider, Senior Legal Officer and Treaty Depositary, UNIDROIT, delivered a presentation on the 1995 UNIDROIT Convention on Stolen or Illegally Exported Cultural Objects at a conference entitled "The international circulation of Artworks" organized by the International Relationship Committee (CRINT) of the Milano Bar Association at the occasion of the Opening of the 2019 Judicial Year of the Milano Court of Appeal.
A first session was dedicated to an overview of the Italian system followed by presentations on the 1970 UNESCO Convention and the 1995 UNIDROIT Convention as well as on the European legal framework, the circulation between Switzerland and Italy and on how sales in auction houses work. It was followed by a roundtable with the participation of representatives of foreign Bar Associations of Belgium, Bulgaria, Germany, Poland, Spain, Switzerland, Ukraine and the United Kingdom.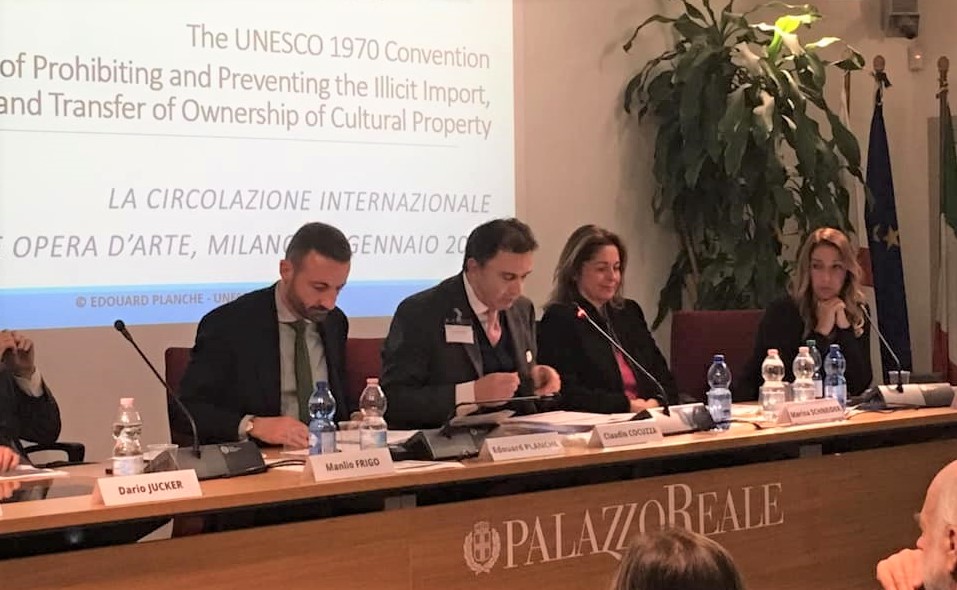 The conference was opened by Avv. Remo Danovi, President of the Milano Bar Association, Prof. Elio Franzini, Rector Magnificus State University Milano, On. Avv. Paola Frassinetti, Vice President of the Culture, Science and Education Commission, Italian Chamber of Deputies, Avv. Mario Dusi and Pietro Traini, CRINT Chairmen.
-> Programme