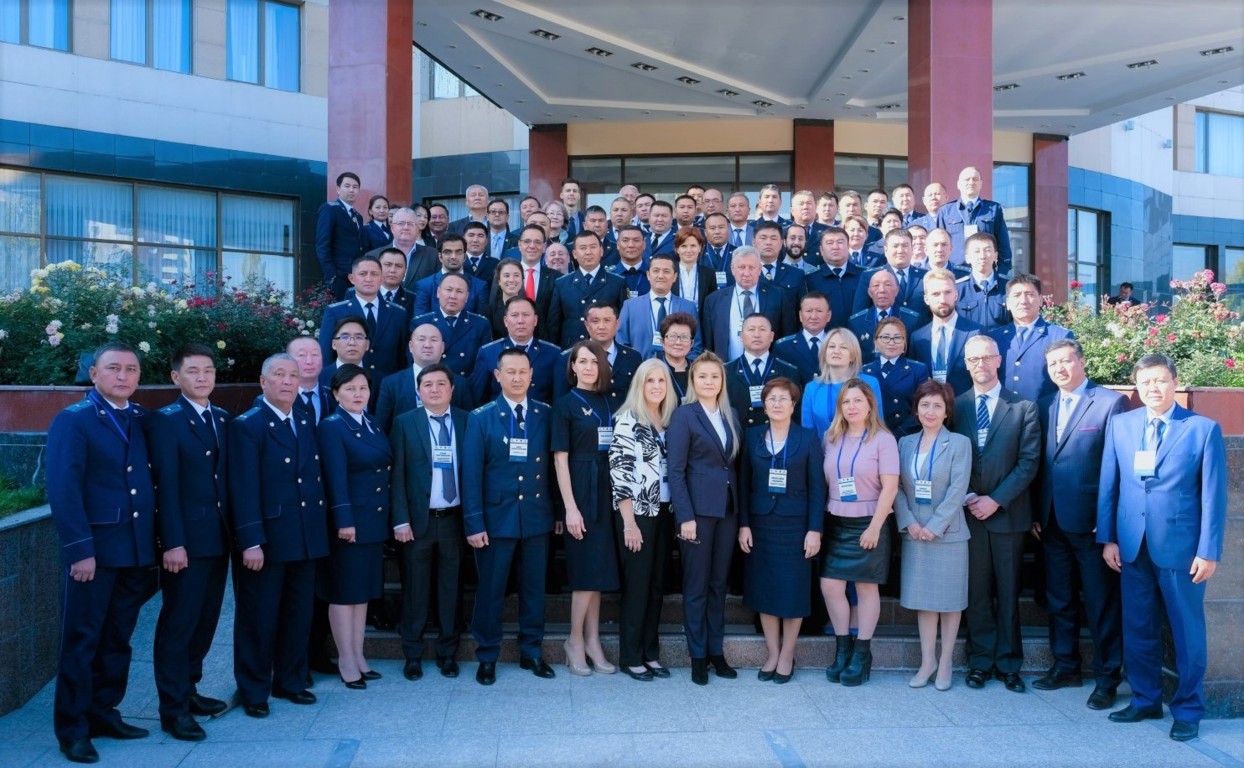 Between 25-26 October, Hamza Hameed, Legal Consultant at UNIDROIT, participated at the Conference on the Theory and Practice of: "Court Decision Enforcement in Commercial Disputes: Achievements, Challenges, and Future Development" held in Bishkek, Kyrgyzstan.
This conference was part of the project: Kyrgyz Republic – Bailiff Service Capacity Building – Bailiffs Training and Impact Assessment (Phase II), which is funded and implemented by the European Bank for Reconstruction and Development (EBRD) in cooperation with the International Development Law Organization (IDLO). The conference was organised with the support of the Supreme Court of the Kyrgyz Republic and its Court Department.
This conference brought together participants from the Kyrgyz Republic, Republic of Kazakhstan, Mongolia, Republic of Moldova, Republic of Tajikistan, Republic of Uzbekistan, Russian Federation, United States of America, Ukraine and the Republic of Estonia. The participating international organisations included the International Union of Judicial Officers (UIHJ), EBRD, Council of Europe European Commission for the Efficiency of Justice (CEPEJ), International Association of Court Administration (IACA), UNIDROIT, and IDLO.
Mr Hameed delivered a presentation in Session IV of the Conference highlighting the importance of effective enforcement in international commercial law reform, as well as shedding light on UNIDROIT's past, current, and future work in the area. The session was moderated by Ms Margarita Meldon, Regional Program Manager, Eastern Europe and Central Asia Programs at IDLO, and also had presentations from Mr Marc Schmitz, President of UIHJ, Ms Sheryl L. Loesch, President of IACA, and Mr Mariana Fernandez Puche, Project Coordinator at CEPEJ.