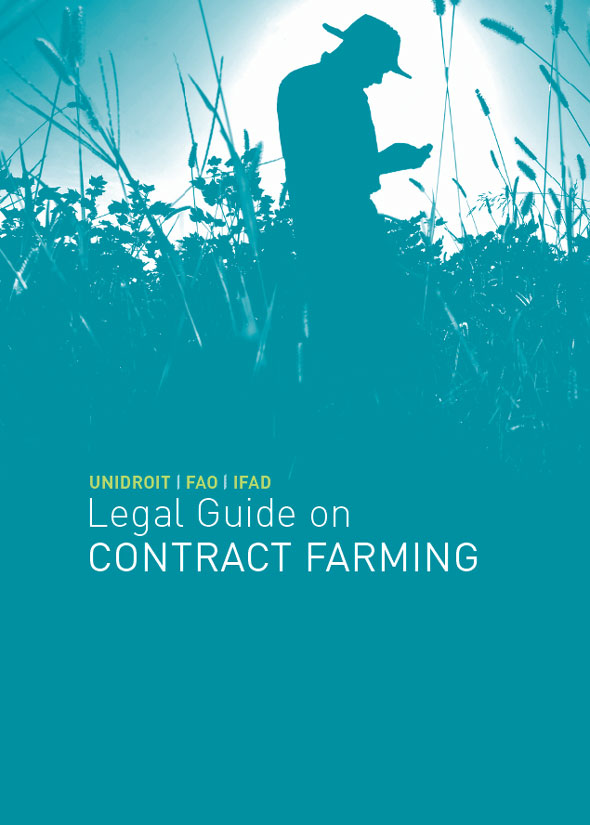 UNIDROIT is very pleased to announce it has been awarded the United Rule of Law Appeal (UROLA) Prize for 2019. UROLA is an NGO jointly managed by the International Law Institute and other NGOs focused on the rule of law.
The purpose of the 2019 Competition was to identify the best and most effective ways to promote the rule of law.
UNIDROIT's winning proposal was to set up a pilot project for fostering good practices for agricultural contracts by preparing country-specific legal guides on contract farming. The overall goal of the project is to foster sustainable economic growth and social stability in rural economies through legal support to achieve more equitable contract farming.
This project builds on the already published UNIDROIT-FAO-IFAD Legal Guide on Contact Farming. The upcoming activity is to include, among other things, a country assessment through an economic, legal, administrative and social analysis/diagnostics in partnership with local partners; drafting a country-specific Legal Guide on Contract Farming; managing a process of consensus building through a policy dialogue; and possible technical assistance.
Learn more about the UROLA 2019 Prize
Learn more about UNIDROIT's work on Contract Farming