On 22 June, Professor Maria Chiara Malaguti, President of UNIDROIT, participated in the Water Innovation Summit 2023 as a speaker in the roundtable on "Political and Legal Cooperation" held in Bari, Italy. A key topic discussed during the roundtable was water cooperation across the Mediterranean, Middle East and North Africa regions.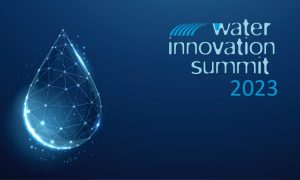 Professor Malaguti's presentation addressed "Proposals for legal cooperation building upon existing UNIDROIT instruments and approaches". She introduced the Institute's working areas and instruments developed under its auspice that related to water, referencing in particular the UNIDROIT/IFAD Legal Guide on Agricultural Land Investment Contracts.
Other speakers at the roundtable included Mr Fabio Tambone (Director, Head of External International Affairs, ARERA), Mr Dino Fortunato (Chief Technical Advisor, UNIDO Italy), and Guy Reshef (Director, Israel Water Authority).
The Water Innovation Summit is dedicated to the most topical issues concerning the integrated water service and, in particular, the technology transfer between Italy and Israel.
Learn more about the Summit at: https://waterinnovationsummit.org/en/.