Due diligence of all actors on the art market is key to fight illicit traffic. The 1995 UNIDROIT Convention on Stolen or Illegally Exported Cultural Objects gives criteria for the determination of due diligence in acquiring a cultural object, one of which being the consultation of a database of stolen objects.
The same year INTERPOL created the Database of Stolen Works of Art, the only database at the international level with certified police information on stolen and missing objects of art. A very useful tool to fight the illicit traffic of cultural property and assist in exercising due diligence!
Today INTERPOL published ID-Art, the first INTERPOL mobile application. This application will permit users to have full mobile access to the INTERPOL Stolen Works of Art Database to identify stolen cultural property, reduce illicit trafficking, and increase the chances of recovering stolen cultural objects. Users will also be able to create inventories of their own art collections and to report cultural sites potentially at risk. The app is available in Arabic, English, French and Spanish.
UNIDROIT congratulates its long-standing partner in the fight against illicit traffic in cultural objects for this new tool and encourages all to download and to use it!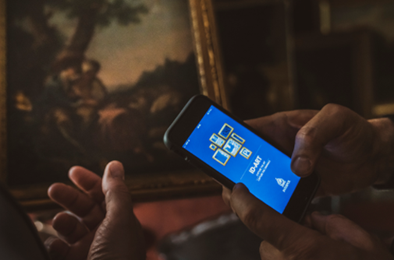 INTERPOL launches app to better protect cultural heritage