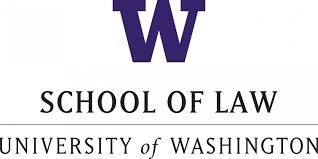 On 23 April 2020, Ms Priscila Andrade, UNIDROIT Legal Officer, by video conference presented UNIDROIT's work and instruments in the area of Private Law and Agricultural Development to a group of students of the School of Law, University of Washington (UW).
The lecture was part of the "Global Development Law & Policy Workshop", organised by Professor Ms Randi Hedin and held within the "Law of Sustainable Development Graduate Program".
Among the topics covered were: UNIDROIT's role, mandate and general working methods; the main features of the UNIDROIT/FAO/IFAD Legal guide on Contract Farming and the process for the preparation of the future UNIDROIT/FAO/IFAD Legal Guide on Agricultural Land Investment (the ALIC Guide). In particular, the purpose, target audience, approach and content of each chapter of the future ALIC Guide was presented, to explain how the Guide may contribute to sustainable development and more responsible investment in agricultural land. Also illustrated was how the ALIC Guide intends to contribute to the implementation of other relevant international instruments, such as the "Voluntary Guidelines on the Responsible Governance of Tenure of Land, Fisheries and Forests in the Context of National Food Security (VGGT)", the Committee on Food Security (CFS) "Principles for Responsible Investment in Agriculture and Food Systems (CFS-RAI Principles)" and the "United Nations Guiding Principles on Business and Human Rights".
-> UNIDROIT's work on agricultural land investment contracts
-> UNIDROIT's work on contract farming