On 13 January 2017, UNIDROIT Deputy Secretary-General Anna Veneziano delivered a speech at the Colloquium on Protecting Cultural Heritage From Destruction and Trafficking, held at the Council of Europe headquarters, in Strasbourg.
High-level representatives from UNESCO, the International Criminal Court and Syrian Directorate General of Antiquities and Museums were also present at the meeting.

 More information

 Draft programme

 Address by Ioannis Kasoulides, Chair of the Committee of Ministers and Minister for Foreign
Affairs of Cyprus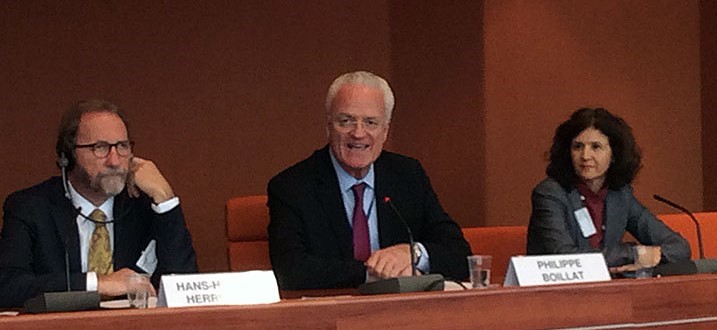 From left to right: Mr Hans-Holger Herrnfeld, Chair of the Committee
on Offences relating to Cultural Property (PC-IBC); Mr Philippe Boillat,
Director General of Human Rights and Rule of Law, Council of Europe;
Ms Anna Veneziano, Deputy Secretary-General of UNIDROIT.