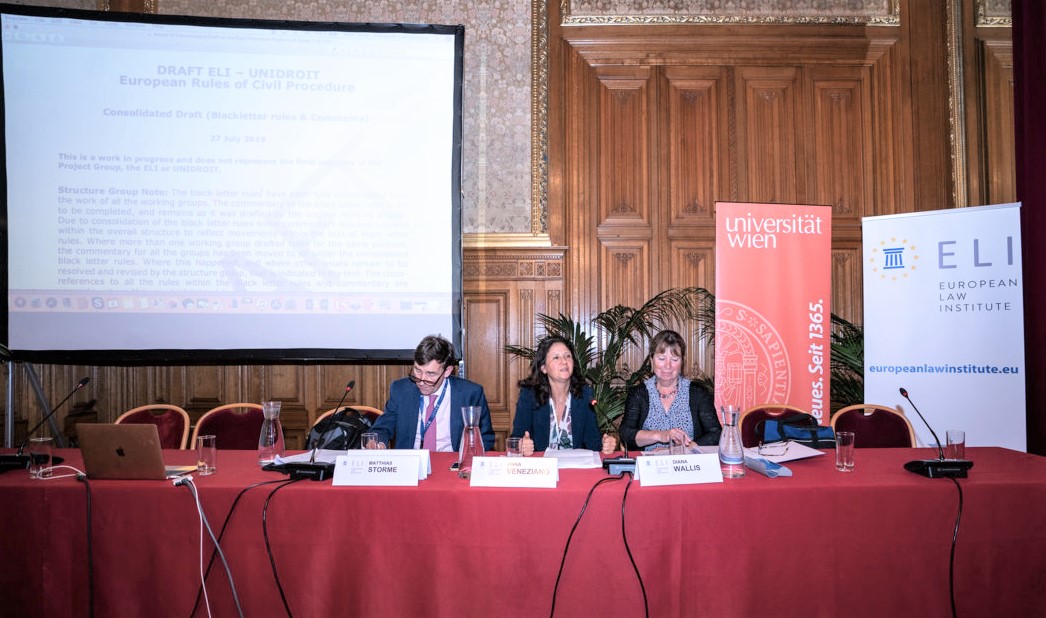 On 4 Sept 2019, the ELI-UNIDROIT project on Civil Procedure was presented and discussed in Vienna, in the occasion of ELI's General Assembly.
The Conference featured four sessions co-organised by UNIDROIT and the ELI on the ELI-UNIDROIT project on transnational civil procedure – regional rules ("European Rules on Civil Procedure").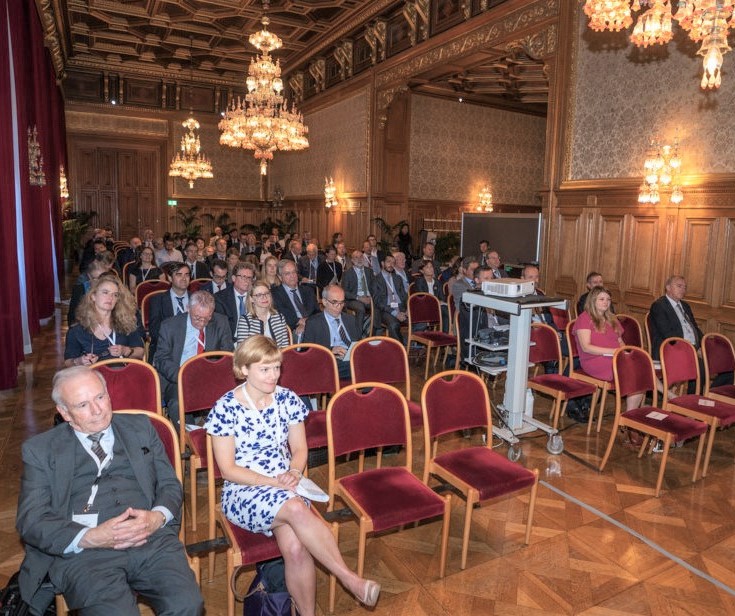 The sessions' aim was to present the consolidated draft of the Rules in English to the ELI constituency, as well as to collect inputs from the Members' Consultative Committee and the ELI Advisory Board for the project and prepare for approval of the finalised text in English by ELI at its next Executive Committee Meeting in early 2020. The panels, opened by Diana Wallis, Anna Veneziano and Matthias Storme, focused on four key topics: "General Principles, case management and pleadings" (John Sorabji, Anne Nylund, Rolf Stürner); "Evidence" (Xandra Kramer, Nicolò Trocker, Fernando Gascón Inchausti); "Collective Redress" (Remo Caponi, Vincent Smith and Christopher Hodges; "Appeals" (Rolf Stürner; Raffaele Sabato, Christopher Kern). Paul Oberhammer provided concluding remarks. All other Co-Chairs of the Project Working Groups were invited to contribute to the discussions.