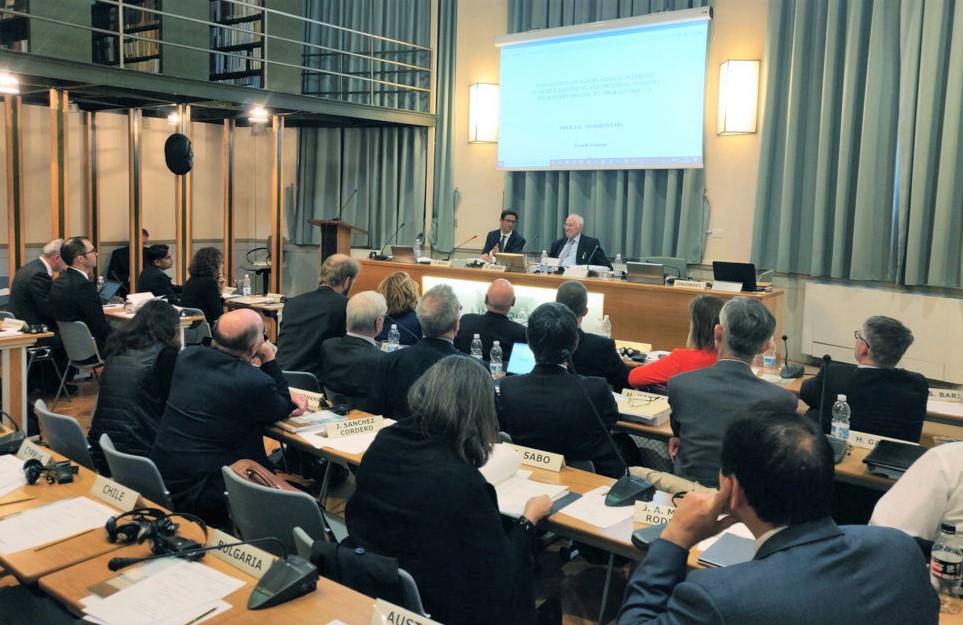 On 8 May 2019, the members of the UNIDROIT Governing Council were invited to take part in the launch of the 4th edition of the Official Commentary on the Cape Town Convention on International Interests in Mobile Equipment and its Aircraft Protocol.
The publication, of which the Secretariat has already sold 173 copies to date (14 May 2019), was presented and discussed by its author Professor Sir Roy Goode CBE, QC, FBA (Emeritus Professor of Law at the University of Oxford) and Professor Jeffrey Wool (Secretary-General of the Aviation Working Group and Professor of Global Business Law at the University of Washington). The Official Commentary,  produced  by  Professor  Sir  Roy  Goode  pursuant  to  a  Resolution  of  the  Cape  Town  Diplomatic Conference,  was first published in 2002, and quickly became the definitive guide to the Convention and the Aircraft  Protocol.  It  was  last  revised  in  2013.  Much  has changed in the intervening five years.
The Convention has now  been  ratified  by  79 States  and  the  Aircraft Protocol  by  76 States as well as the EU as Regional Economic Integration Organisation. The  experience  of  the  aviation  industry,  based  on  the large number of  transactions  registered in the international registry, which has reached one million registrations in January  2019,  has  revealed  a  host  of  new  issues  which needed  to  be  addressed.  In  addition , the  International Registry   for   aircraft   objects   has   been   progressively updated,  and  substantially  enhanced  facilities  are  now  in the pipeline as well as a revision of the  Regulations designed to take effect in 2019 after approval by the Council of  ICAO.  In  this  4th   edition,  Sir  Roy  has  extensively revised  and  expanded  the  Official  Commentary  to  take account  of  these  and  other  important  developments.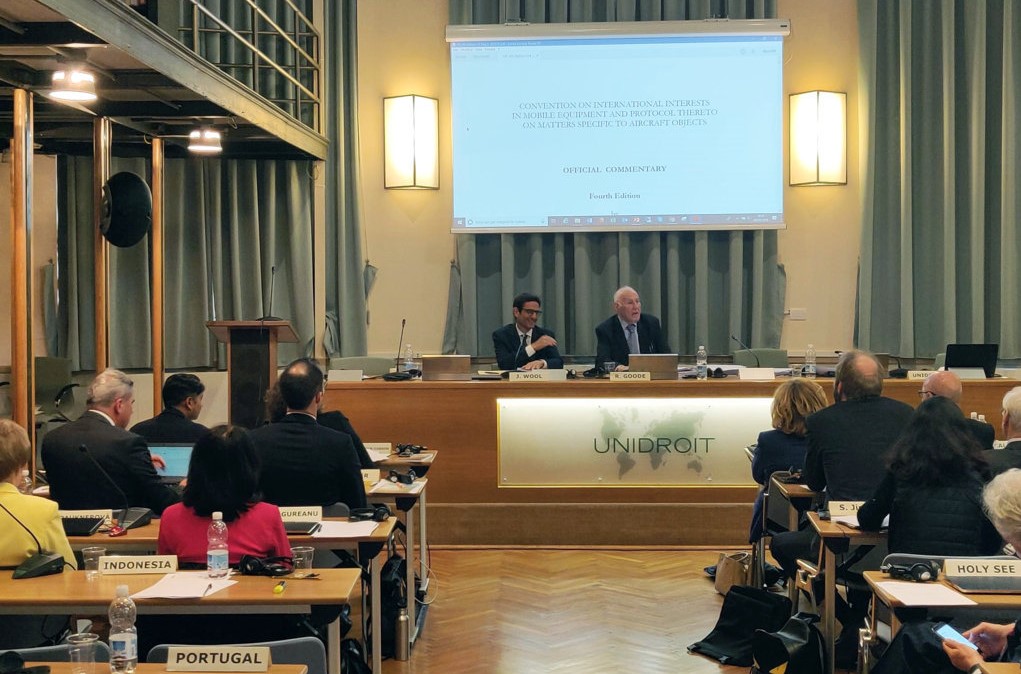 The new version of the Official Commentary is an essential guide for all those interested or involved in aviation finance and leasing. Sir Roy Goode has also authored the Official Commentary on the Convention and Luxembourg Protocol as mandated by the Diplomatic Conference in Luxembourg in 2007 as well as the Official Commentary on the Convention and Space Protocol adopted by a Diplomatic Conference in Berlin in 2012, copies of which are available for purchase from UNIDROIT.

 Event leaflet

 Order your copy