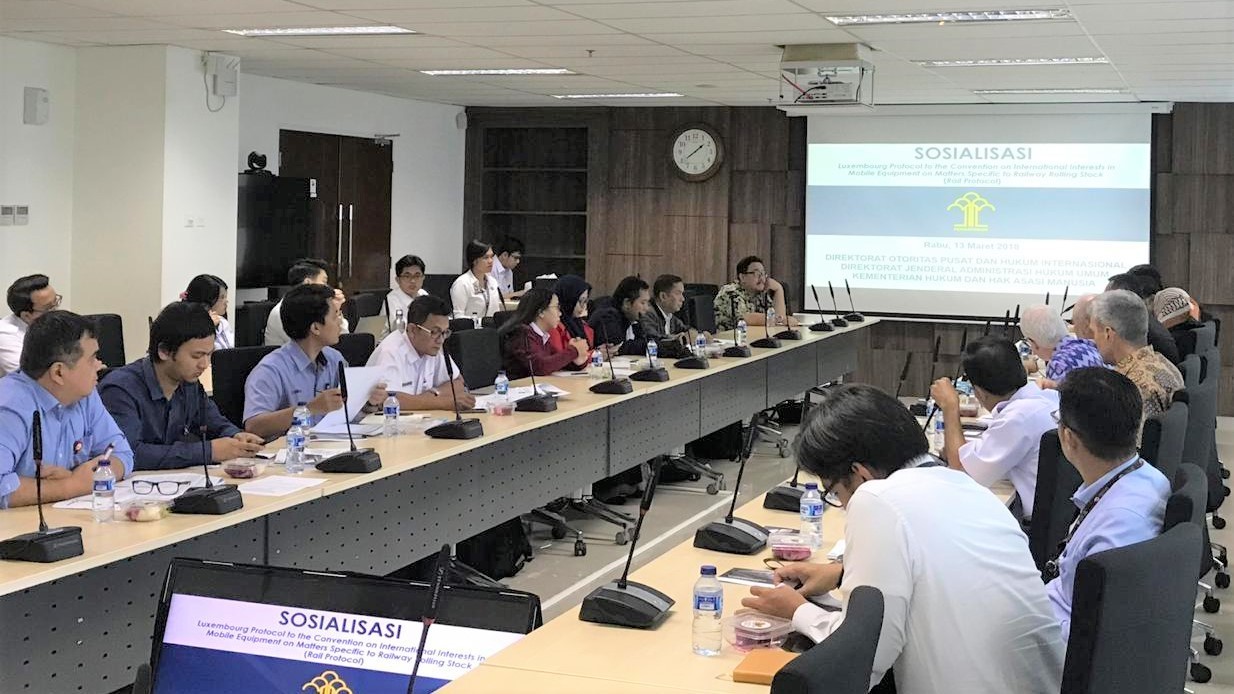 On 13 March 2019, Deputy Secretary-General Professor Anna Veneziano participated remotely in a special workshop co-organised by the Rail Working Group with the Ministry of Law and Human Rights in Jakarta entitled "The Future for Railway Finance: How the Luxembourg Rail Protocol will transform the Rail Sector in Indonesia and beyond".
The Workshop included an introduction to the operation and benefits of the Rail Protocol by Rail Working Group chairman Howard Rosen and other speakers from the private sector, as well as participants from the Ministry of Law and Human Rights, Foreign Affairs and Transport Ministries of Indonesia and representatives of national railways, regulators, local law firms, financiers and manufacturers.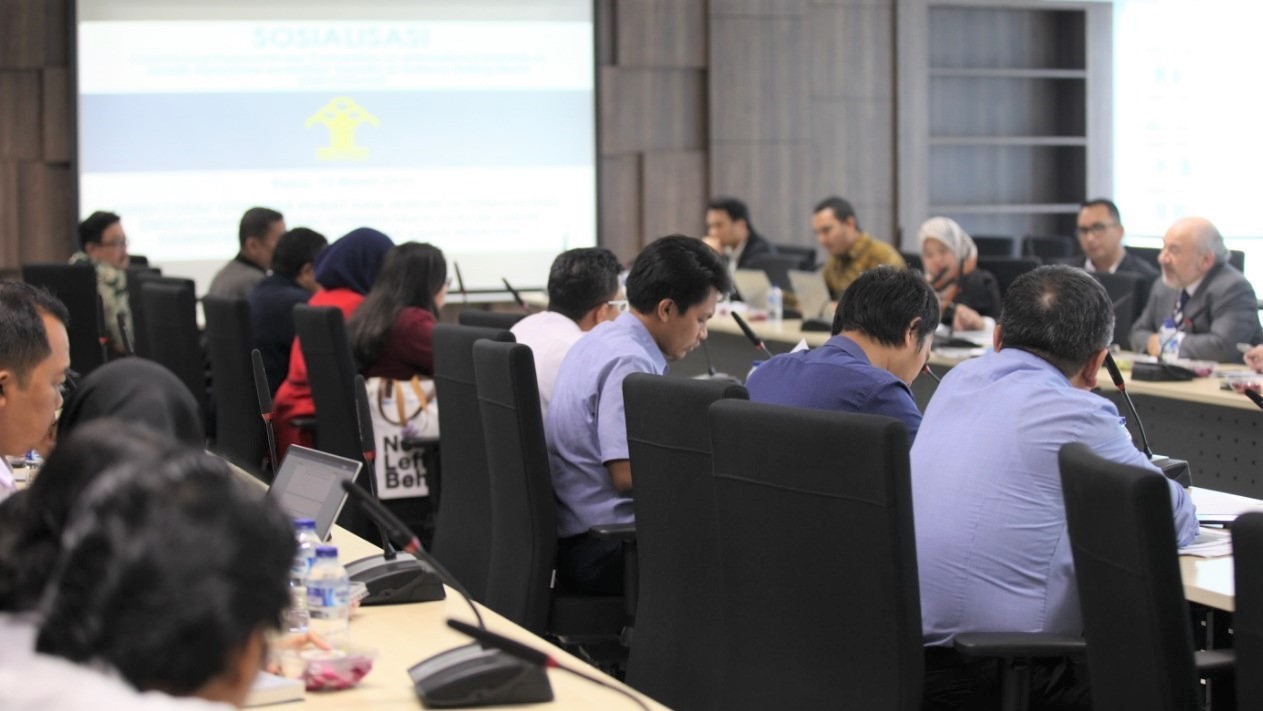 With the Luxembourg Protocol to the Cape Town Convention expected to come into force in the near future, this seminar added to the success of the many regional workshops co-hosted by the Rail Working Group that have contributed to clarify the advantages of the Protocol in specific regions. The Protocol will facilitate easier and cheaper financing for the private sector in railway equipment by extending the benefits of the Cape Town Convention model and creating a new global legal system for the recognition, enforcement and prioritisation of security interests and leasing held by creditors in such railway equipment (which includes passenger and freight wagons, locomotives, metros and trams). The workshop in Jakarta focussed on the major economic and strategic advantages for Indonesia.

 Full Agenda

 More information on the Rail Protocol

 For future Rail Working Group seminars