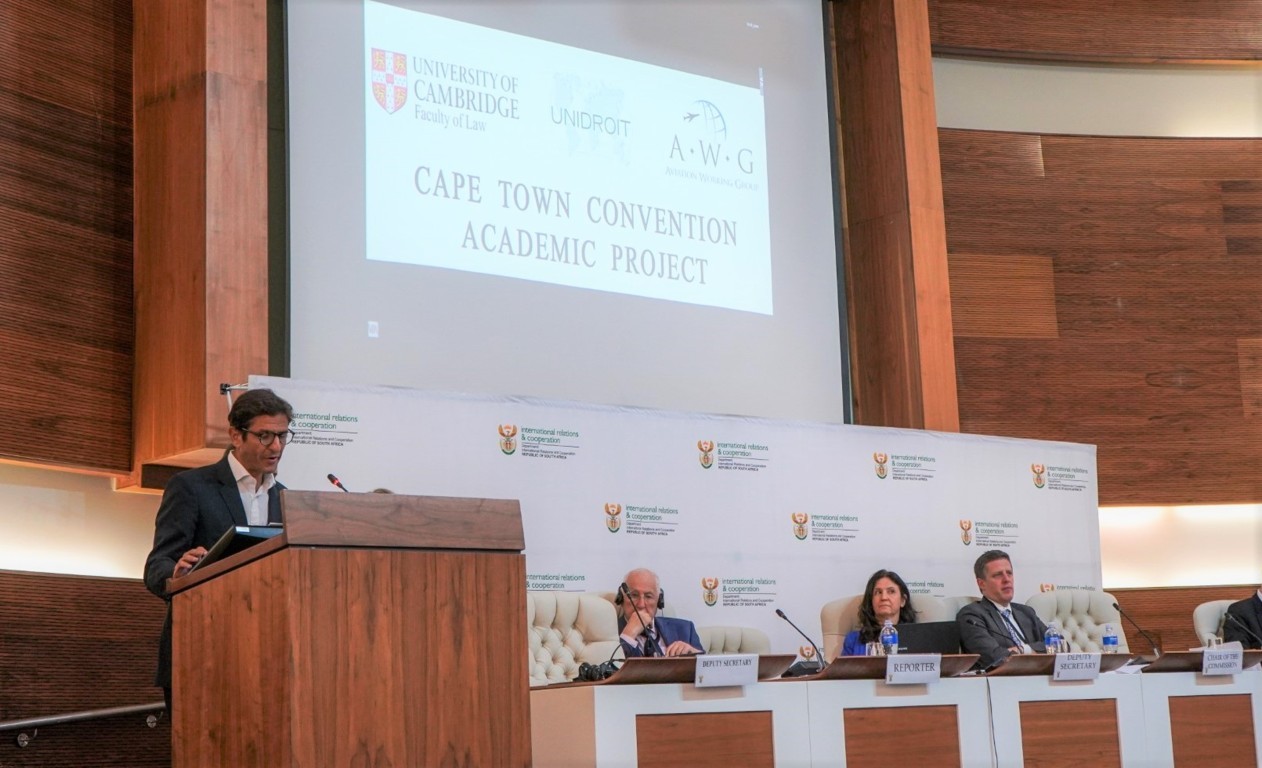 On 13 November 2019, in Pretoria at the Diplomatic Conference for the Adoption of the MAC Protocol, UNIDROIT, the University of Cambridge Faculty of Law (Cambridge), and the Aviation Working Group (AWG) announced their agreement to continue the work of the Cape Town Convention Academic Project (CTCAP).
The CTCAP will be continued under the joint auspices of Cambridge and UNIDROIT, with AWG noted as the founding sponsor.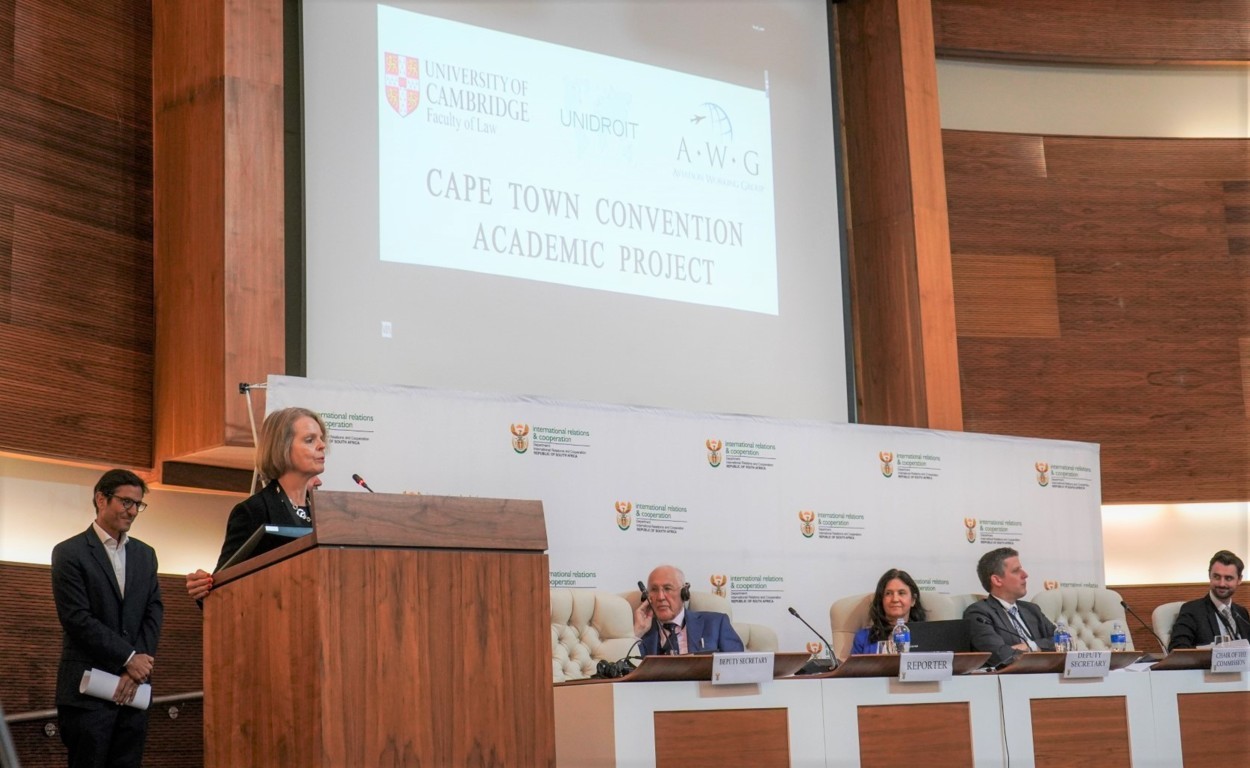 The Cape Town Convention has established itself as a major treaty system in the field of transnational commercial law. The CTCAP provides for academic study and assessment of the Cape Town Convention, seeking to advance the understanding and effective implementation of, and compliance with, the treaty. The CTCAP will be strengthened by the inclusion of related joint projects for (1) economic assessment of international commercial law reform, and (2) best practices in the design and operation of electronic registries.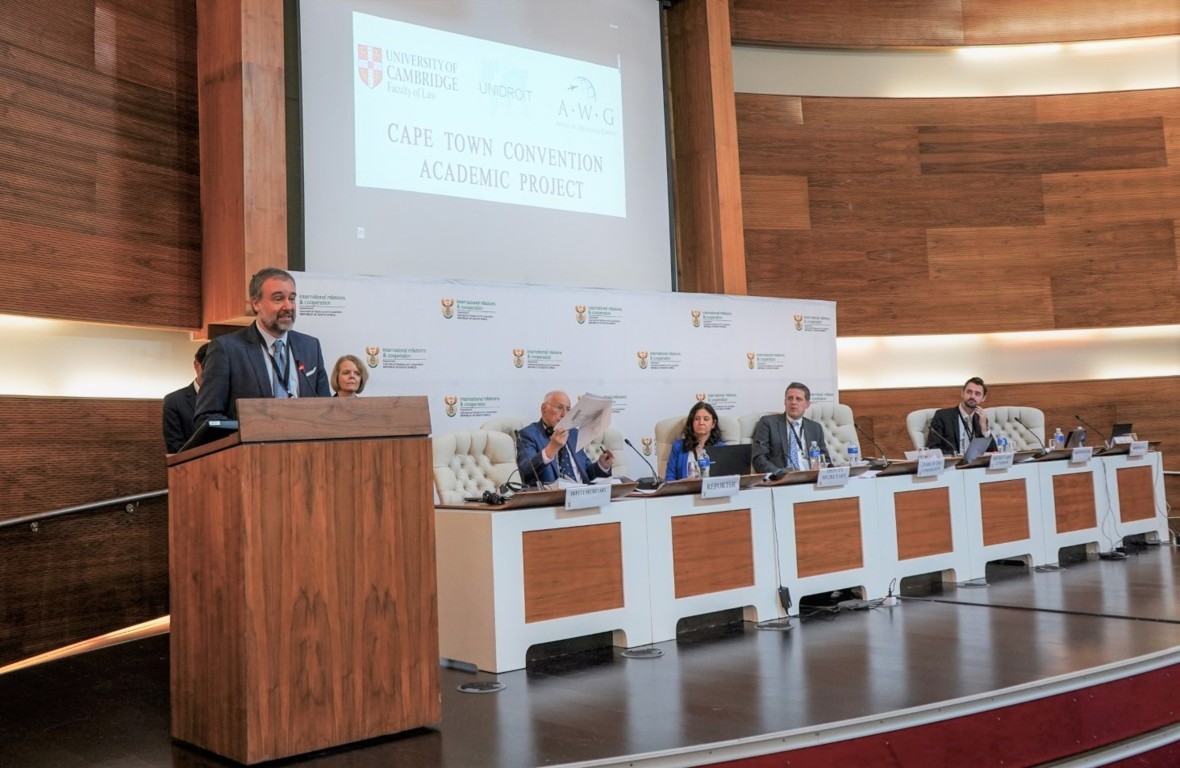 The CTCAP, including these projects, will be directed by Jeffrey Wool (Senior Advisor to UNIDROIT on Cape Town Convention matters) and their academic lead will be Louise Gullifer. The CTCAP will operate within the Cambridge Faculty of Law under the auspices of the Centre for Corporate and Commercial Law. Professor Sir Roy Goode (Oxford) and Robert Cowan (Aviereto) have been appointed as senior advisers to the project.
-> To stay up to date with the CTCAP please click here.
    Watch the video of the announcement