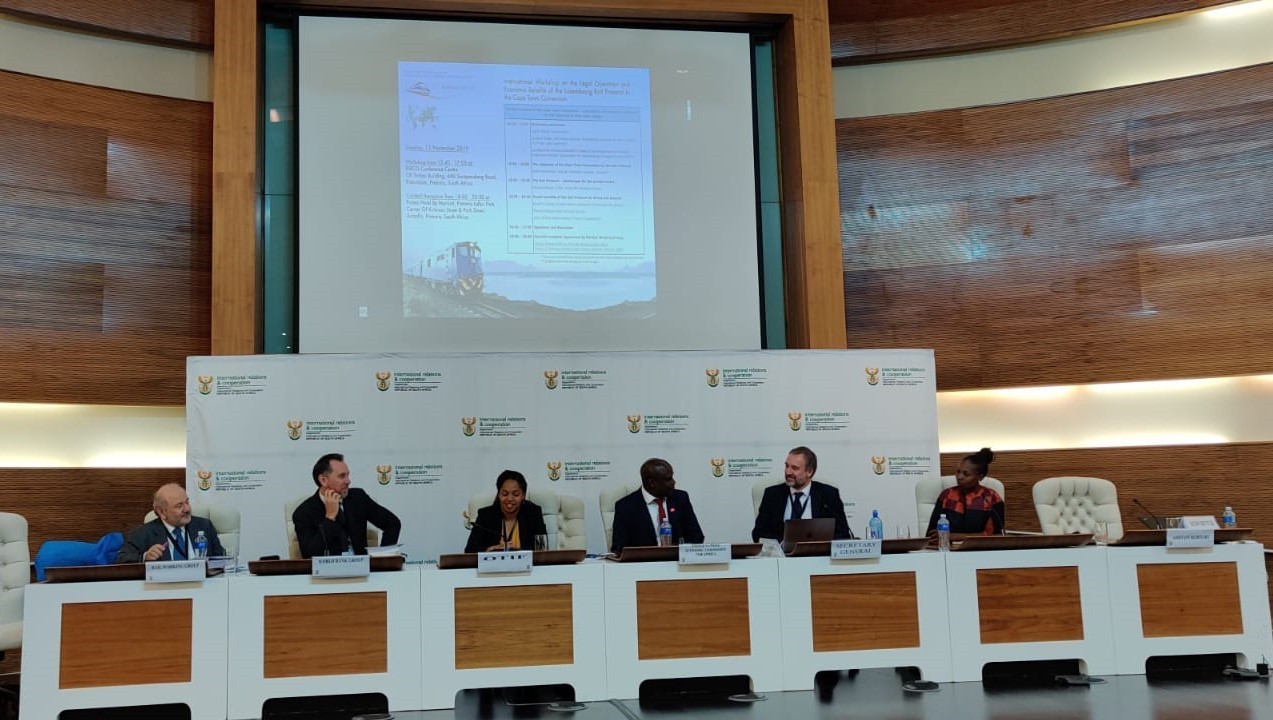 On Tuesday 12th November, during the MAC Diplomatic Conference in Pretoria, UNIDROIT and the Rail Working Group (RWG) co-organised a side event to present and discuss the Legal Operation and Economic Benefits of the Luxembourg Rail Protocol to the Cape Town Convention, kindly hosted at the Department of International Relations and Cooperation of South Africa (DIRCO).
The Event was opened by Chief State Law Adviser of DIRCO, Adv. Sandea de Wet, Professor Ignacio Tirado (UNIDROIT Secretary General), and Ms Lunesterline Andriamahatahitry (Head of Administration and Finance Department of OTIF), followed by presentations on the legal operation and the economic and social benefits of the Rail Protocol from Professor Anna Veneziano (Deputy Secretary General of UNIDROIT) and Mr Howard Rosen (Chairman of Rail Working Group).
The event was concluded by a panel on the potential advantages of the implementation of the Rail Protocol particularly for Africa, with the participation of Chief of Energy, Infrastructure and Services Team of UNECA Mr Robert Lisinge, Mr Mesela Nhlapo, CEO for Railroad Association and RWG Director for Africa, and Mr John Wilson, Senior Specialist on Secured Transactions at the IFC.
-> Programme