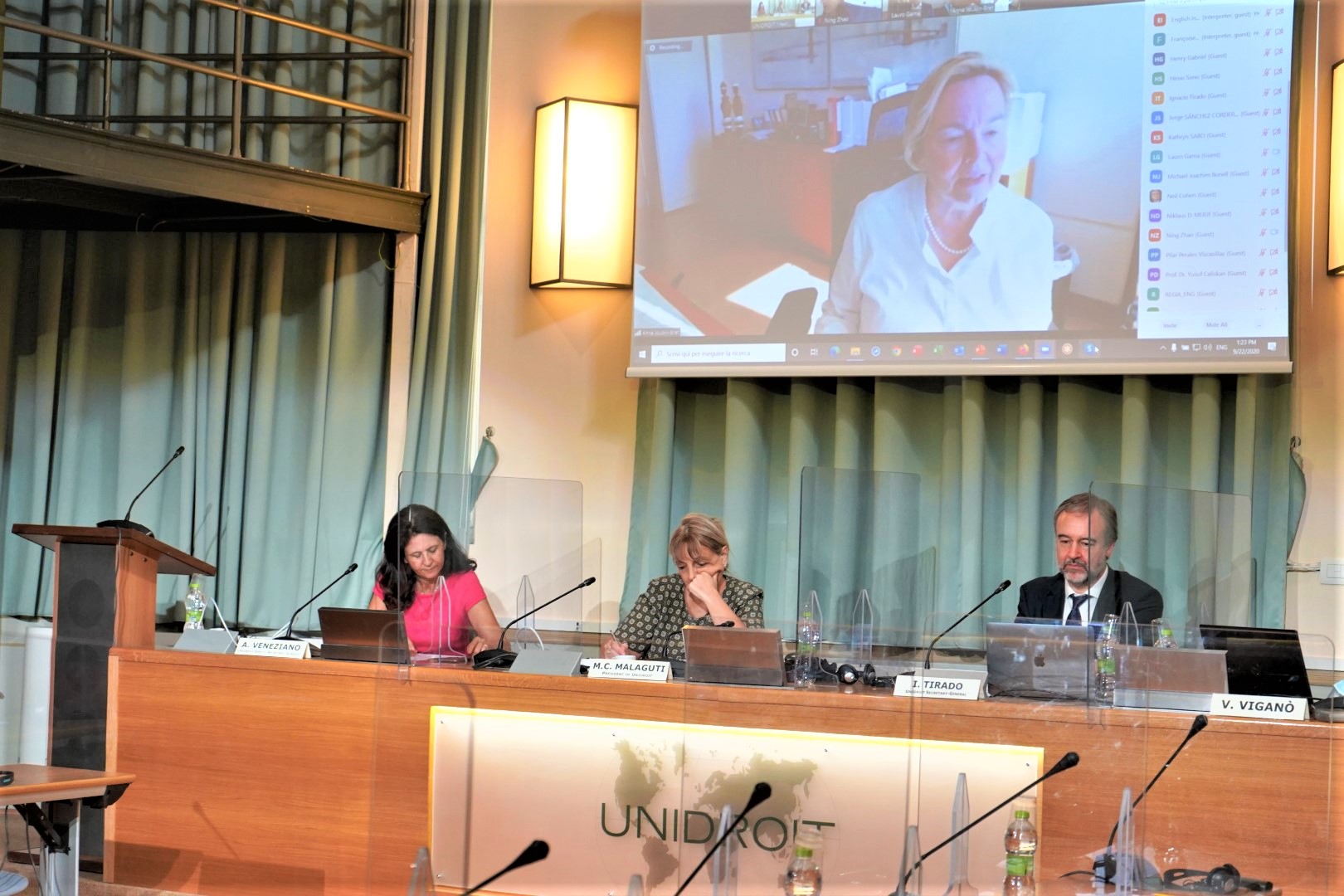 On 22 September 2020, the UNIDROIT Secretariat hosted a Hybrid International Conference illustrating the contribution of HCCH, UNCITRAL and UNIDROIT to the harmonisation of the law of international sales, and the Tripartite Legal Guide to Uniform Legal Instruments in the Area of International Commercial Contracts (with a focus on sales).
The event featured opening addresses from the President and Secretary-General of UNIDROIT, Professors Maria Chiara Malaguti and Ignacio Tirado, the Secretary-General of the Hague Conference on Private International Law Mr Christophe Bernasconi, and the Secretary of the United Nations Commission on International Trade Law Ms Anna Joubin-Bret, and was followed by three panels. The first Panel chaired by Ms Ning Zhao featured Professors Stefan Vogenauer who spoke on "Choice of contract law and choice forum: new developments with regard to regulatory competition", Neil Cohen who presented "The HCCH Principles on choice of law in contracts and their relationship to CISG and the UNIDROIT Principles", and Michael Joachim Bonell who illustrated "The application of the UNIDROIT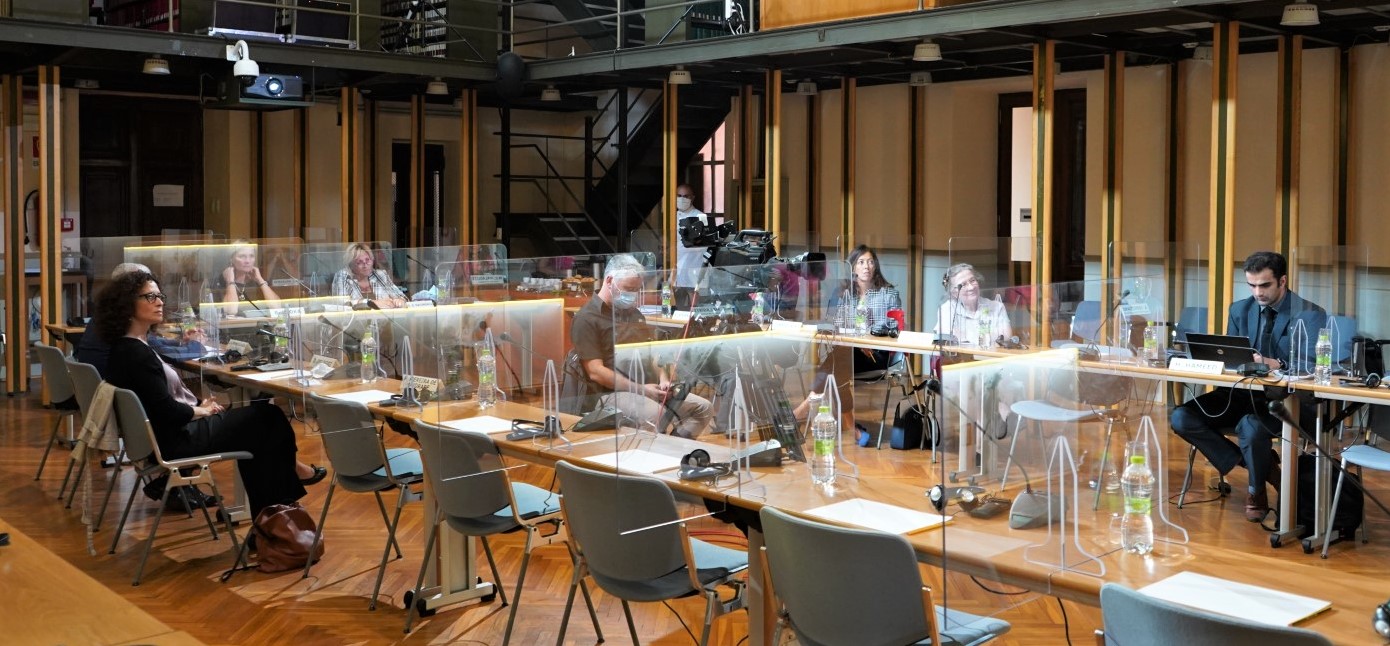 Principles in practice: past experience and future prospects". The second panel was chaired by UNIDROIT Governing Council Member Prof. Henry Gabriel, and featured UNCITRAL Principal Officer José Angelo Estrella Faria ("From the Hague Conventions to CISG: UNIDROIT's early legacy to the uniform law on international sales"), Prof Lauro Gama ("The interaction between CISG and UPICC") and Prof Hiroo Sono ( "Limitation Periods in International Sales". The final panel, chaired by Secretary-General Prof Ignacio Tirado featured contributions from Professors Pilar Perales Viscasillas on "Force Majeure and Hardship in the context of the regulation of long-term contracts", Bénédicte Fauvarque-Cosson (UNIDROIT Governing Council Member) on "The CISG and the UNIDROIT Principles as a model for legislators: the case of France", and Jingxia Shi (UNIDROIT Governing Council Member) on "The influence of CISG and the UNIDROIT Principles on the new Chinese Civil Code". The event featured a discussion with UNIDROIT Governing Council members and about 60 attendees participated live with a very interesting Q&A session that fed very well into the debate. The video of the event will soon be published on the YouTube channel of UNIDROIT.
-> Programme