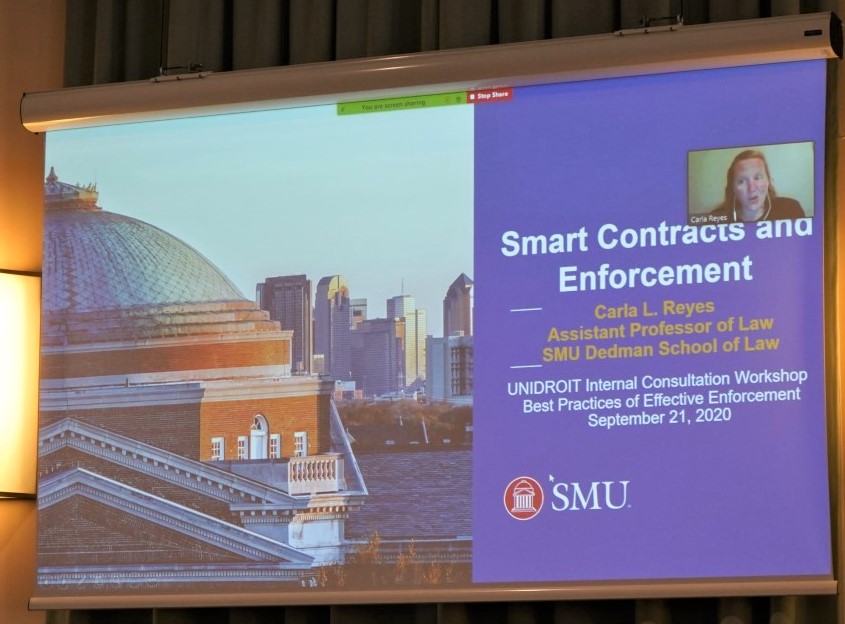 On 21 September 2020, the UNIDROIT  Secretariat, as mandated by the Governing Council at the first meeting of the 99th  session, convened an internal consultation workshop on the project on Best Practices of Effective Enforcement.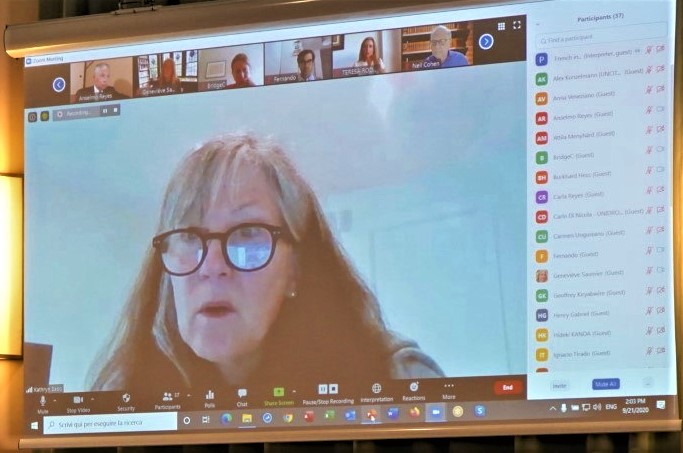 The Workshop was opened by Secretary-General Ignacio Tirado and Nina Pavlova Mocheva (Senior Financial Sector Specialist, Finance, Competitiveness & Innovation Global Practice, World Bank Group), and featured one panel on issues of scope, chaired by Governing Council member Kathryn Sabo, as well as a panel on the impact of new technologies on enforcement chaired by Professor Geneviève Saumier and with participation of the Teresa Rodriguez de las Heras Ballell (Associate Professor of Commercial Law, University Carlos III de Madrid, Spain), Carla Reyes (Assistant Professor of Law, Southern Methodist University Dallas, US), Jason Grant Allen.
The workshop involved  invited Experts from academia and the legal professions as well as representatives of the World Bank, the EBRD and UNCITRAL, the Max Planck Institute and international academia, who all participated in the discussions.