On 2 July UNIDROIT entered into a memorandum of understanding with the Insolvency Law Academy (ILA) in India with a view to collaborate in areas of common interest. Apart from UNIDROIT's project on Bank Insolvency, several UNIDROIT instruments contain provisions governing specific situations of insolvency, such as the Cape Town Convention and its Protocols, the Model Law on Factoring and the Principles on Digital Assets and Private Law.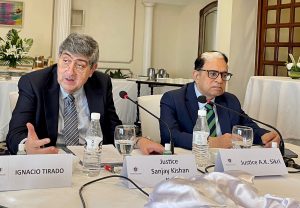 The MoU was signed in New Delhi by Secretary-General Prof Ignacio Tirado on behalf of UNIDROIT, and by Justice A.K. Sikri, former Judge of the Supreme Court of India and Chairman of ILA Global Advisory Board, on behalf of ILA.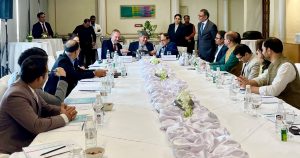 The signing ceremony was followed by a roundtable discussion with distinguished insolvency experts in India, organised by Mr Sumant Batra, ILA President. Among the participants were representatives of the Insolvency and Bankruptcy Board of India, practising lawyers, academics, and other insolvency professionals. The roundtable was presided by Hon'ble Justice Sanjay Kishan Kaul, Judge of the Supreme Court of India.
The UNIDROIT delegation, consisting also of Deputy Secretary-General Anna Veneziano and Legal Officer Myrte Thijssen, exchanged views with the distinguished participants on two main aspects (i) the Cape Town Convention and its Aircraft Protocol, also in light of recent insolvency cases in India, and (ii) UNIDROIT's Project on Bank Insolvency, a topic of keen interest of the insolvency industry in India.