On 31 October 2023, Dr Jasir Al-Harbash, CEO of the Saudi Heritage Commission, accompanied by several senior officers (among others relating to Research in Archaeology, University Partnerships and Academic Programs, International Partnerships, World Heritage Nominations and Management) paid a courtesy visit to UNIDROIT. They were welcomed at the seat of the Organisation by Ms Marina Schneider, Principal Legal Officer and Treaty Depositary at UNIDROIT.
The Heritage Commission is tasked with organising and developing the heritage sector, such as building its development strategy, and following up on its implementation under the supervision of the Ministry of Culture, laying down regulations for the sector, and encouraging financing and investment in areas related to the Commission's work. The Commission will also organize training courses, in addition to supporting the protection of intellectual property rights in heritage-related areas. The Commission comes as one of 11 new cultural commissions launched by the ministry to manage and regulate the Saudi cultural sector.
Among the topics discussed were the assistance to Saudi Arabia in acceding to the 1995 UNIDROIT Convention on Stolen or Illegally Exported Cultural Objects and the possibility of establishing stronger cooperation between the Saudi Heritage Commission and UNIDROIT in particular on awareness raising and capacity building in the protection of cultural property and restitution issues.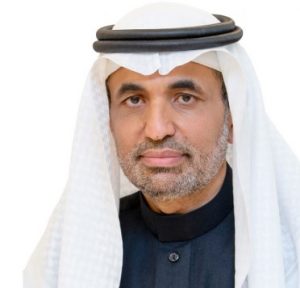 Dr Jasid  Al-Harbash, CEO of the Saudi Heritage Commission